January 24, 2022 Grading begins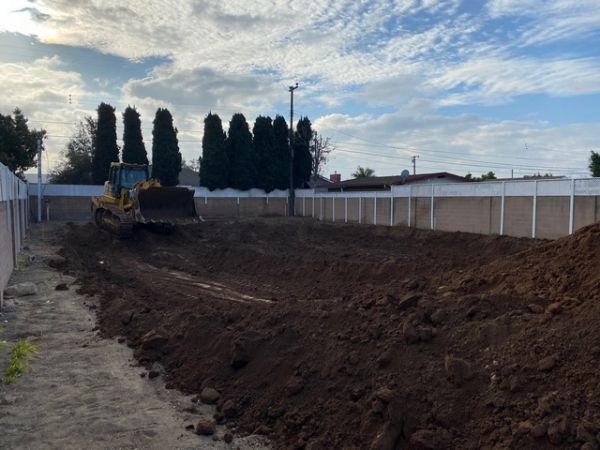 Moving dirt January 31, 2022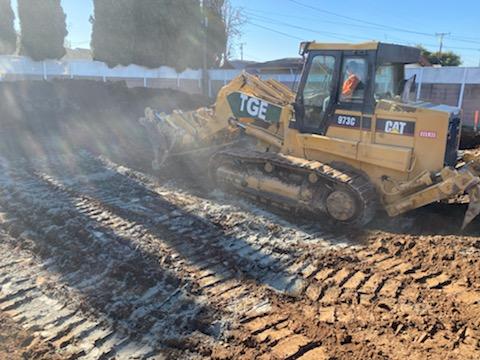 Bubbles helps Greenleaf...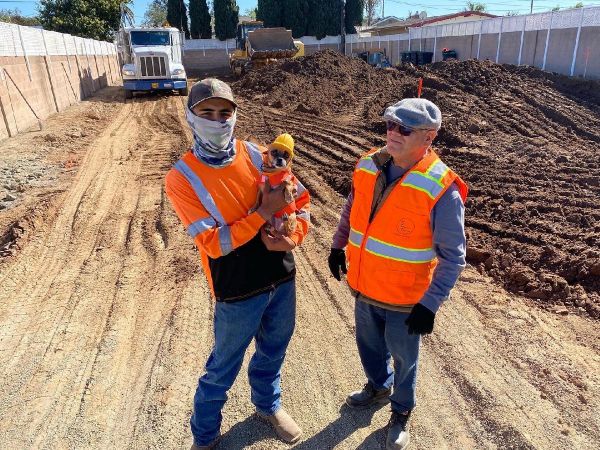 Flat earth! February 7, 2022

Kennel Footings February 16, 2022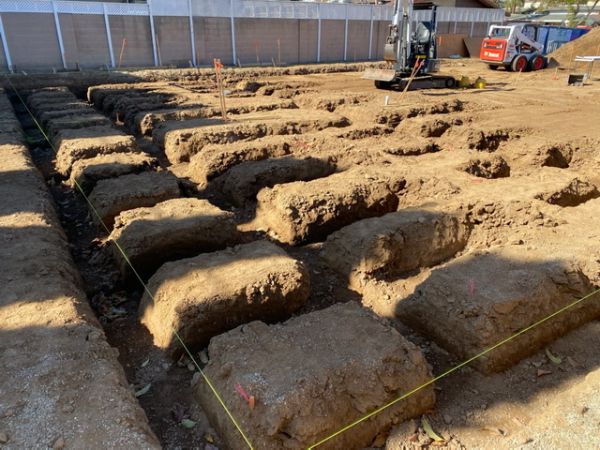 Center of the kennel February 16, 2022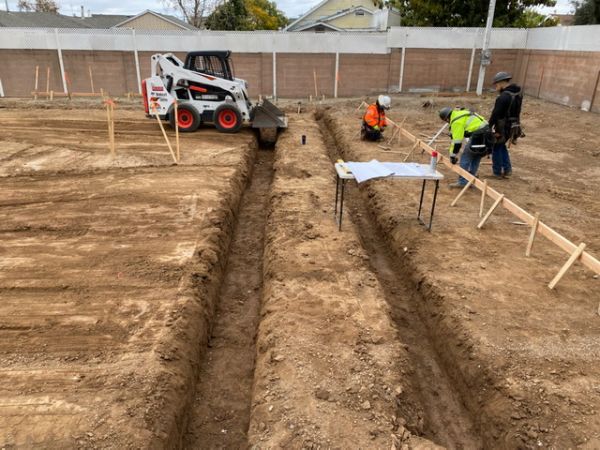 February 18, 2022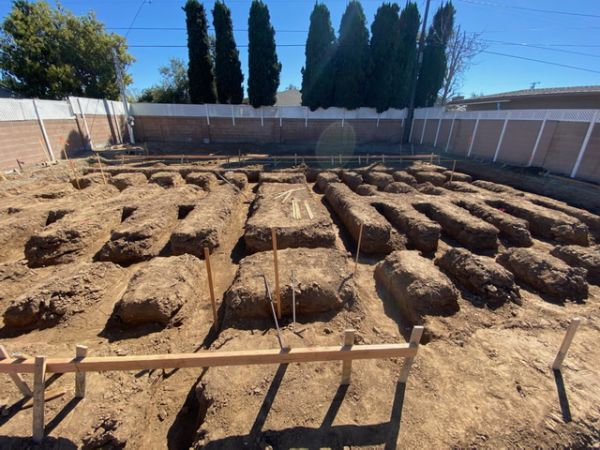 March 10, 2022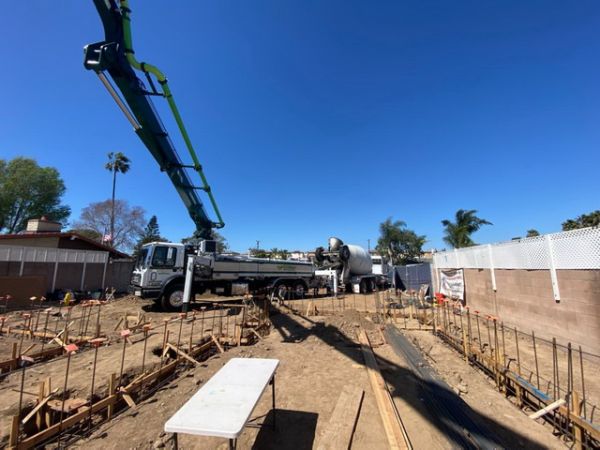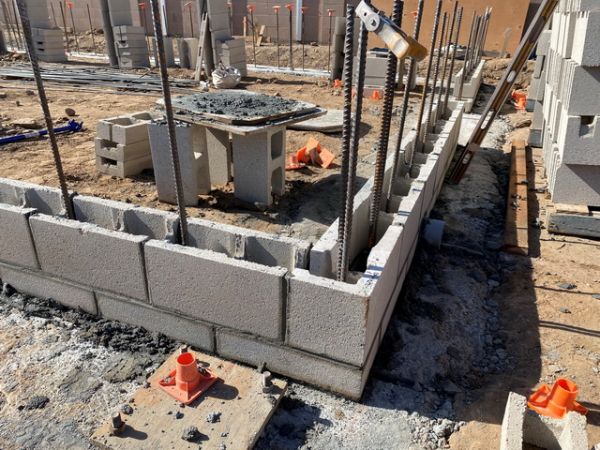 March 16, 2022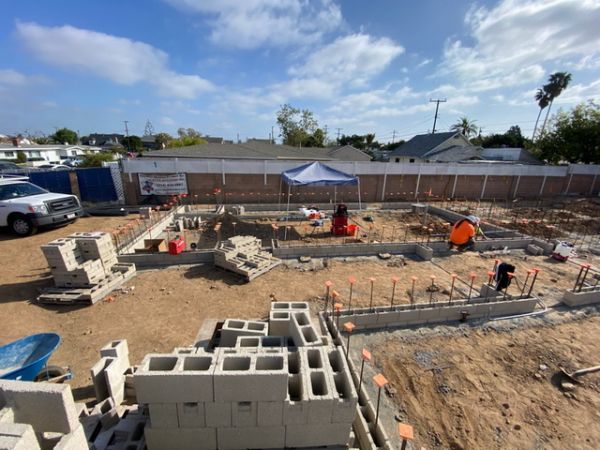 March 18, 2022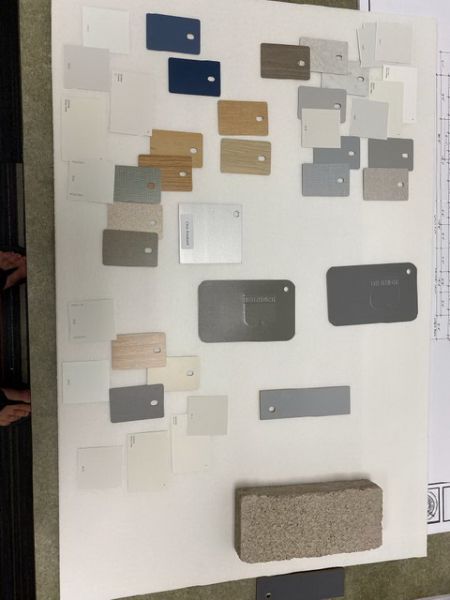 March 30, 2022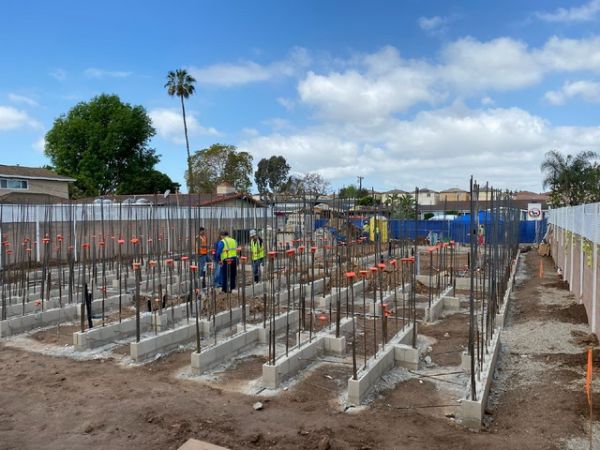 Ready for termite spray... inspection and concrete pour for main building slab.
April 20, 2022

Foundation poured for main buildings
May 16, 2022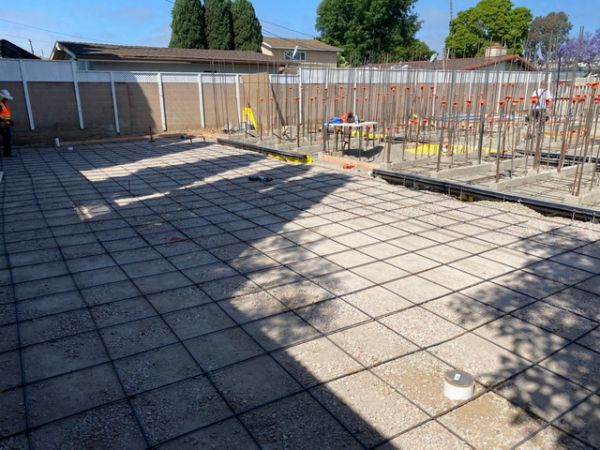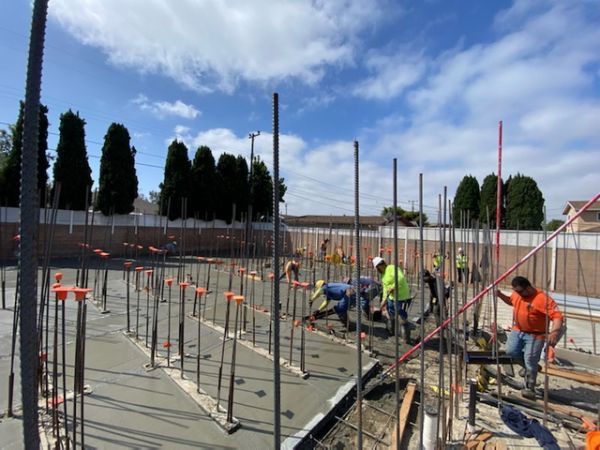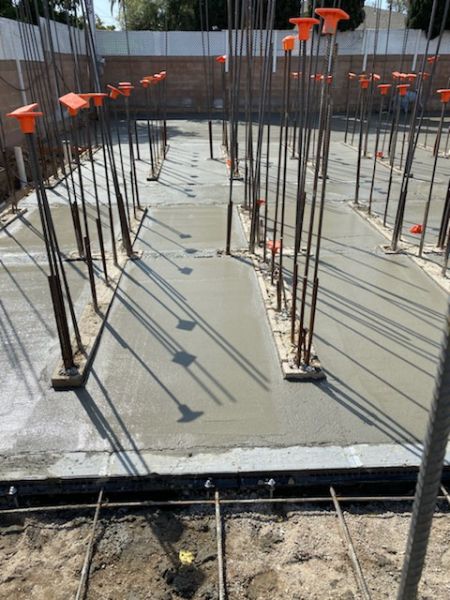 Door frames and concrete pad in backyard.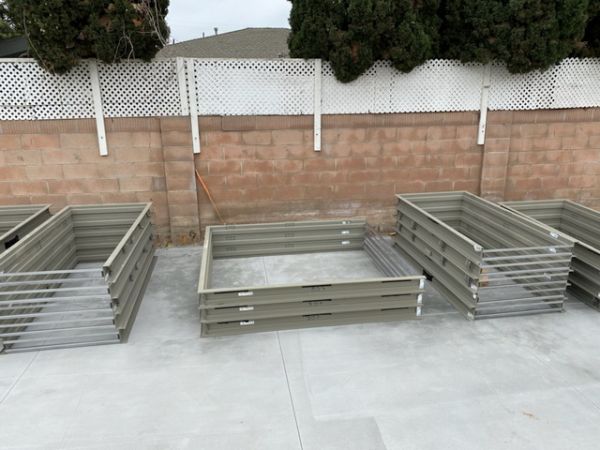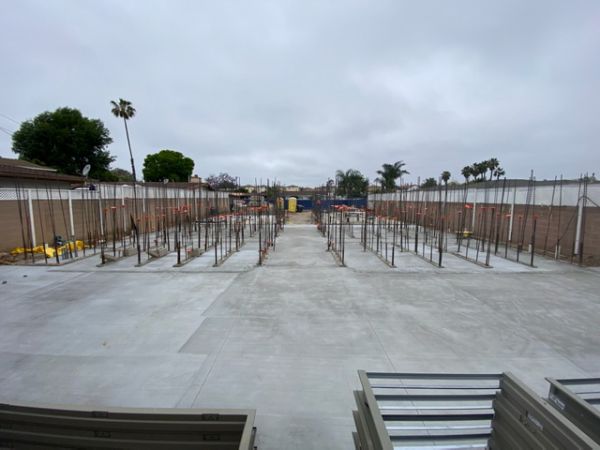 March 23, 2022 Walls beginning to go up!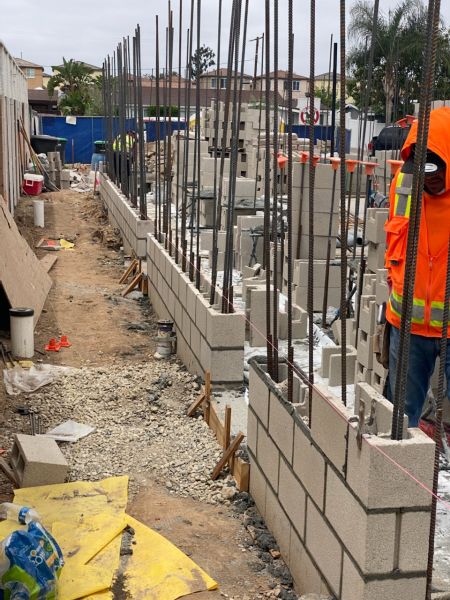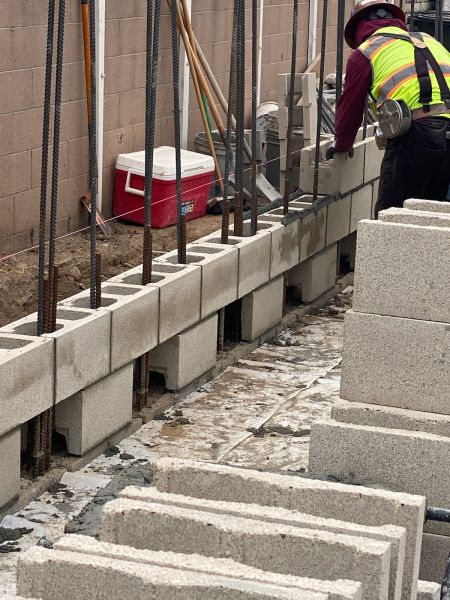 March 26, 2022 Fast progress on walls & doors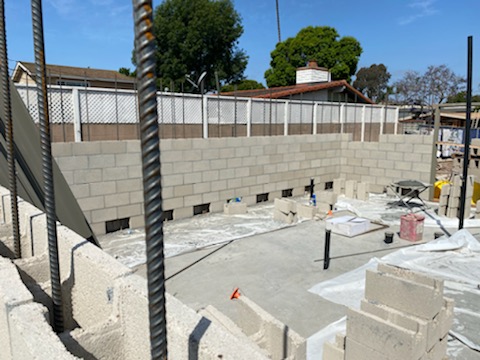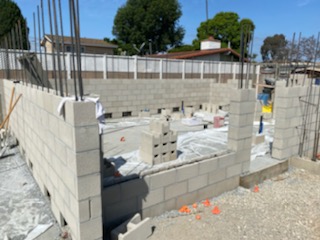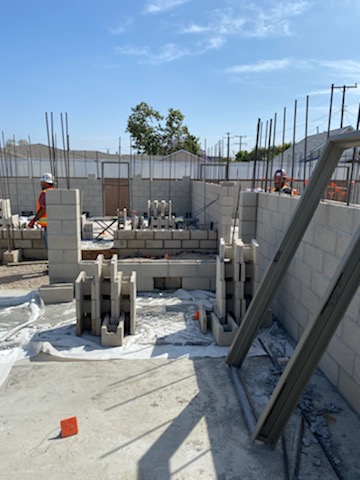 June 16. 2022 Progress as walls are finished.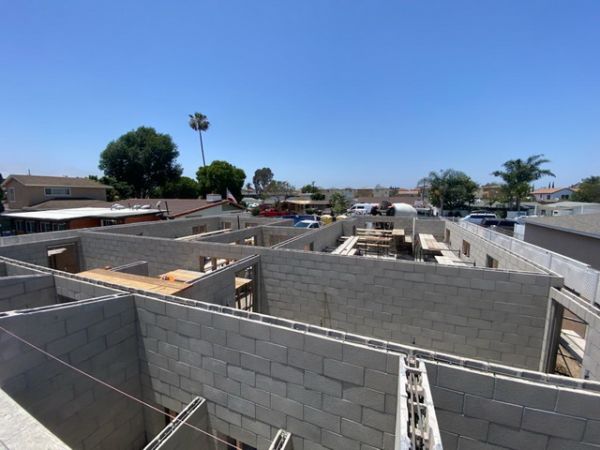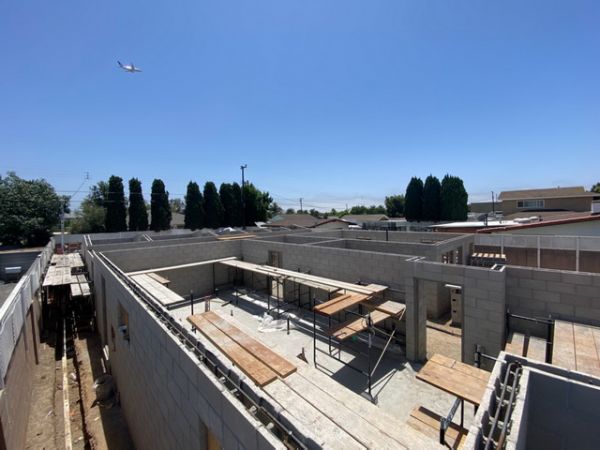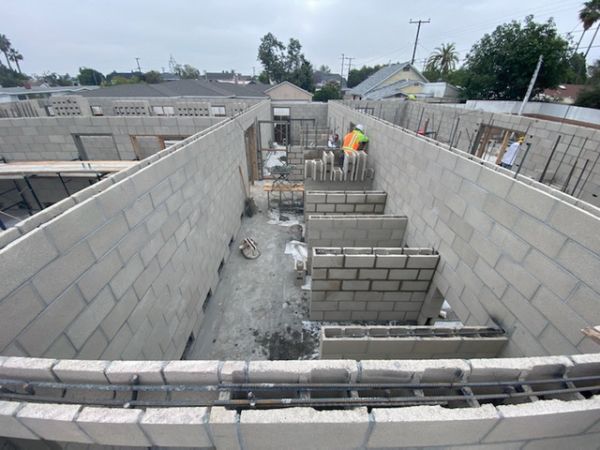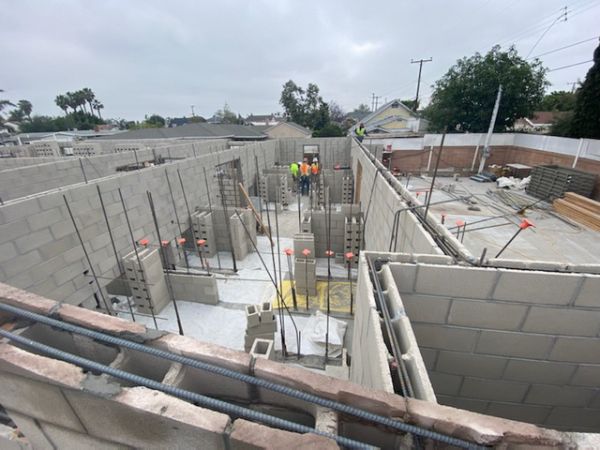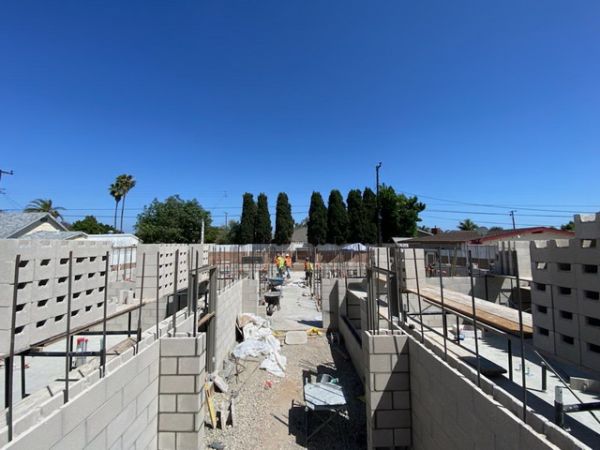 June 22-24, 2022 Framing goes up fast!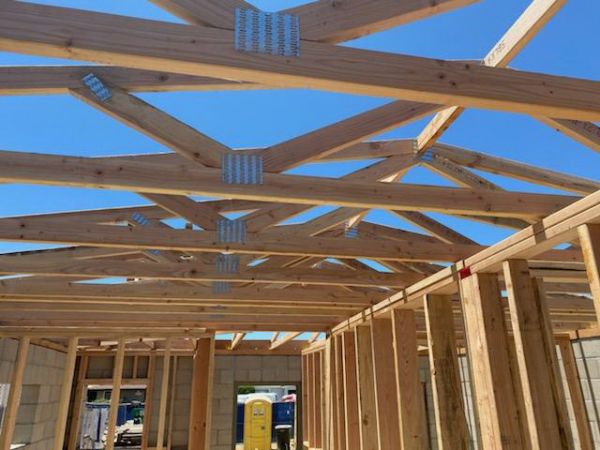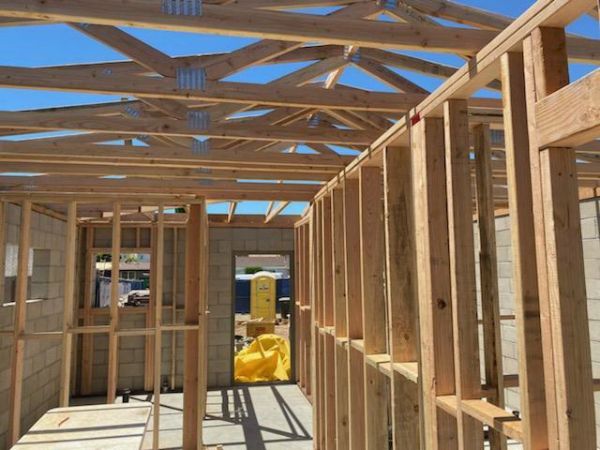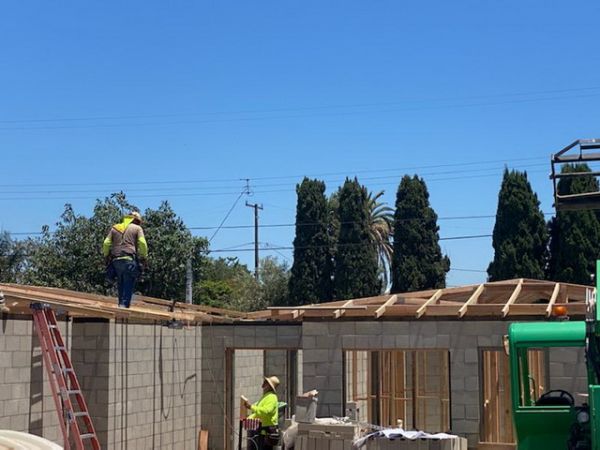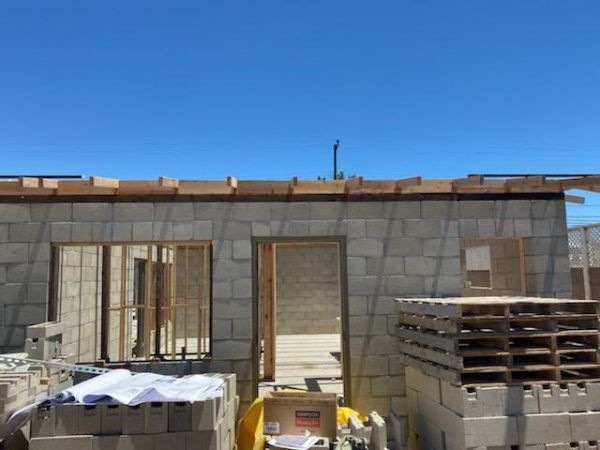 July 6, 2022 Topping out!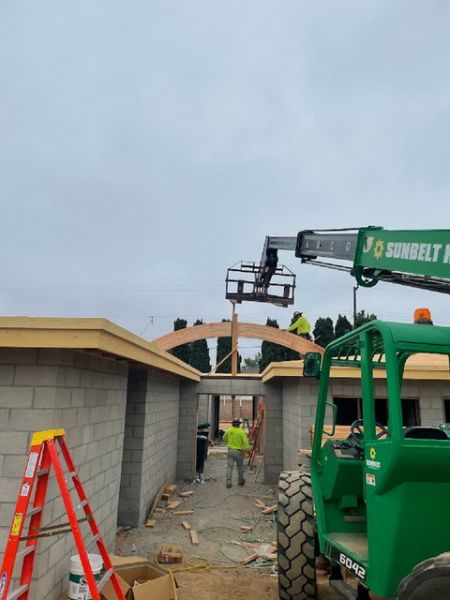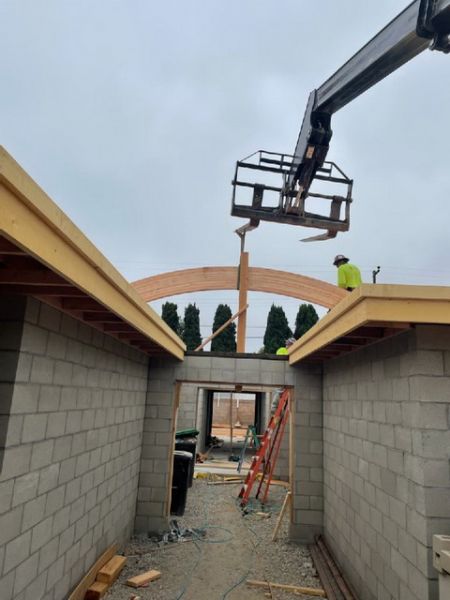 July 7, 2022 Trellis over the entry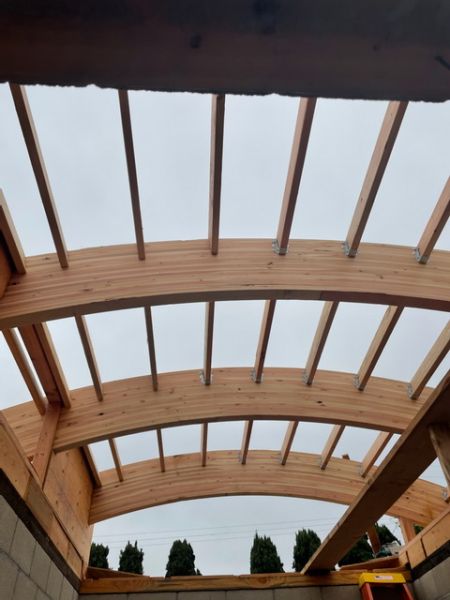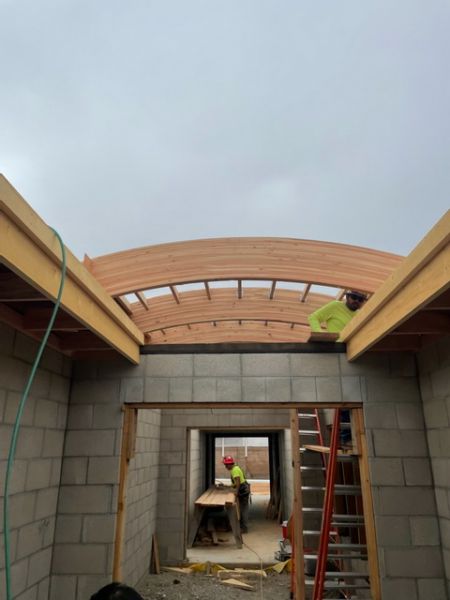 August 24, 2022
Doors and windows going in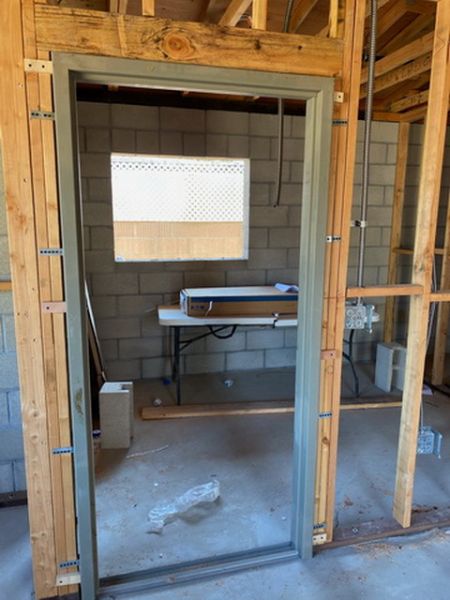 Roof installed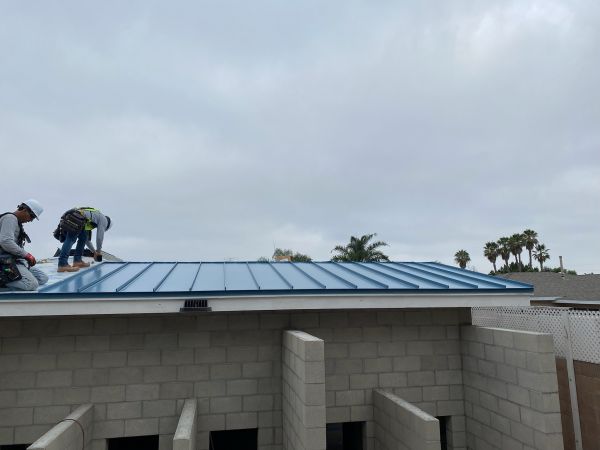 August 29, 2022
Kennel walls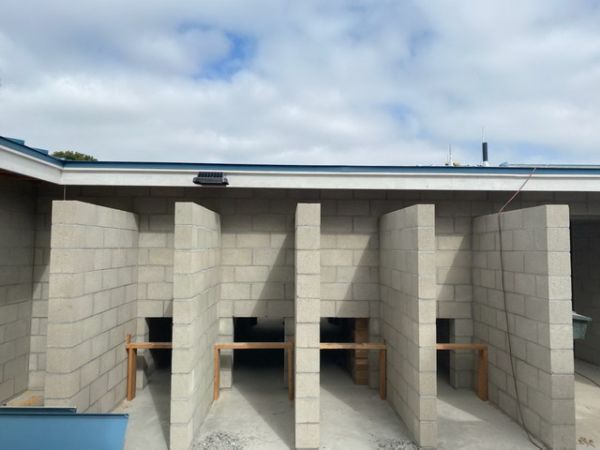 September 21, 2022
A good day of insulation, light fixtures, doors, eves.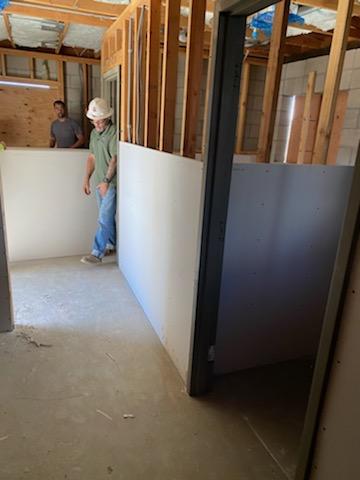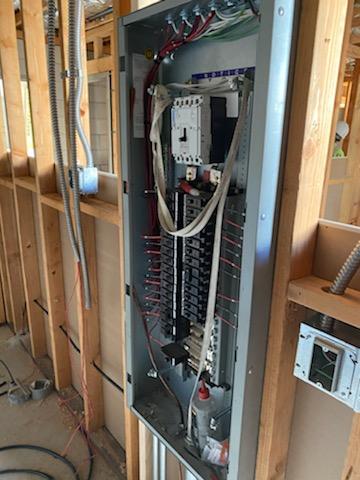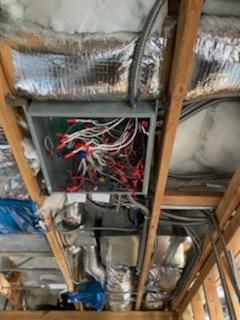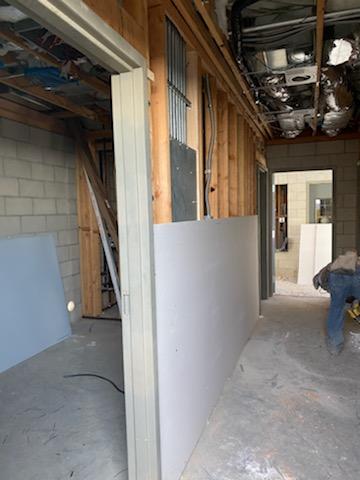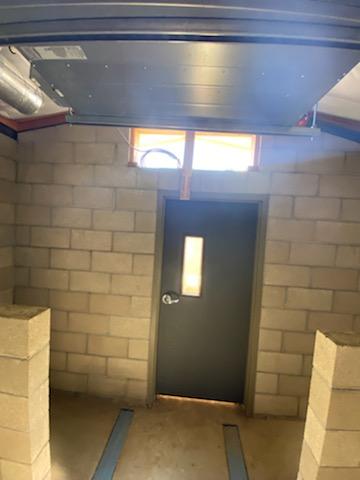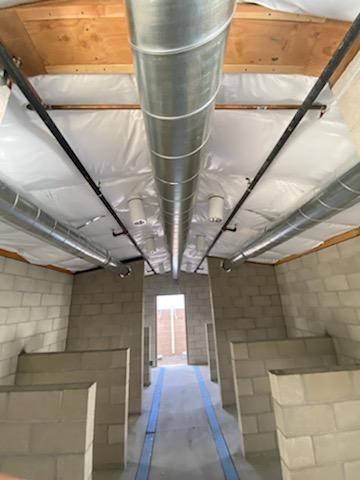 September 23, 2022
Front yard dig for run off water drain box, fire sprinkler line, backflow move, one side drywall complete pending fire sprinkler inspection, more doors.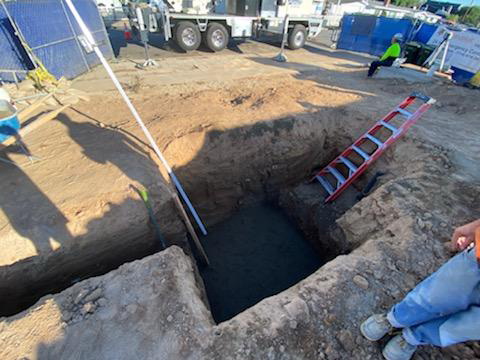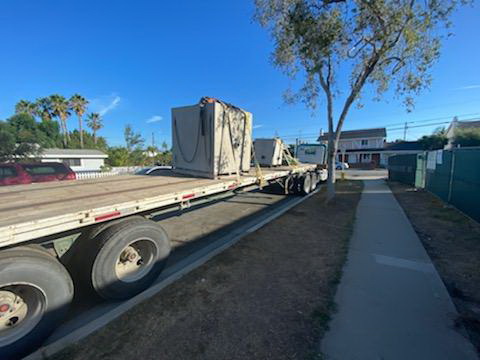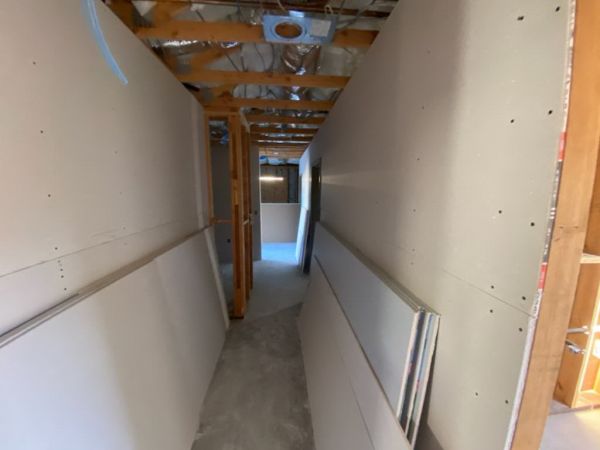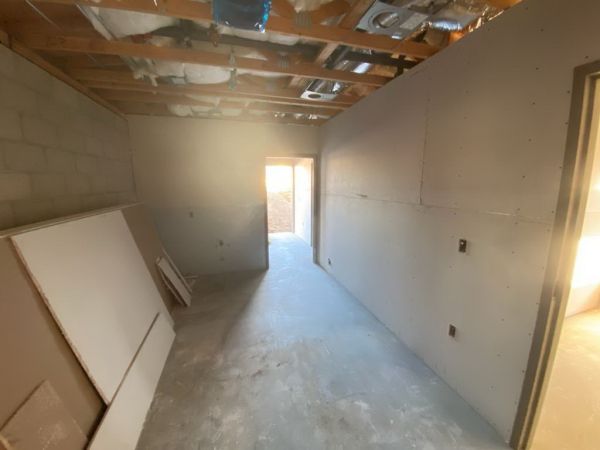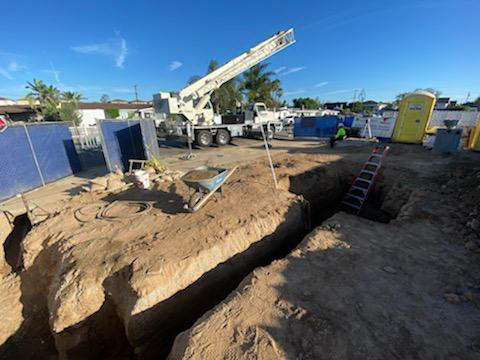 October 7, 2022
Epoxy floor in the kennels!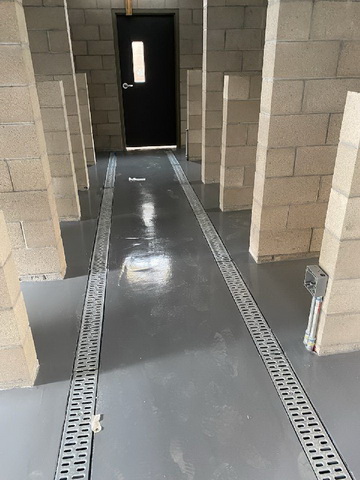 October 11, 2022
Installation of fire sprinkler system & backflow valves ready for plan check. Approved, so full speed ahead! 72% complete!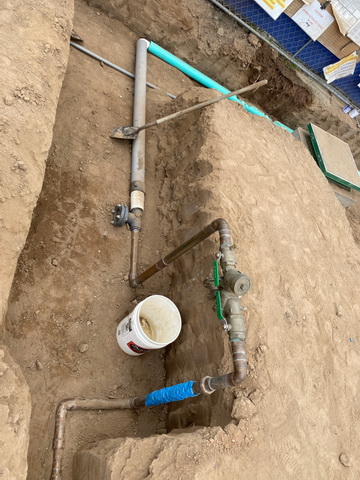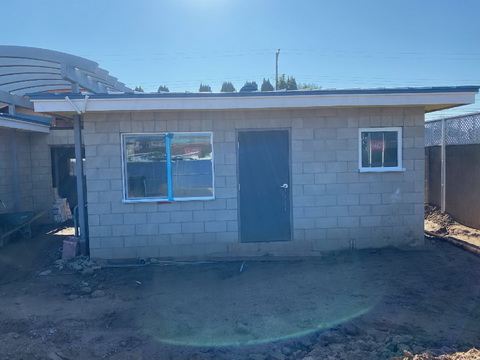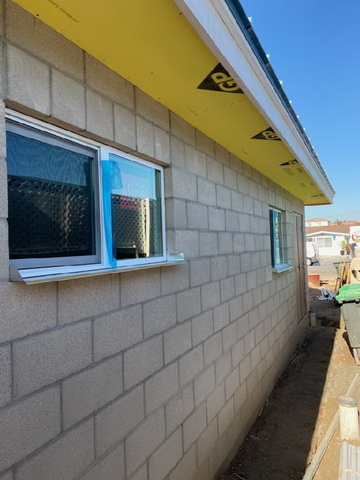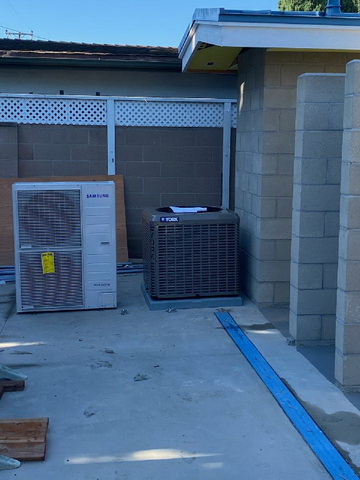 October 25, 2022
One backflow valve & 6 ft. of pipe put a halt to all work until it's repaired and AC contractor isn't available. Week-long delay.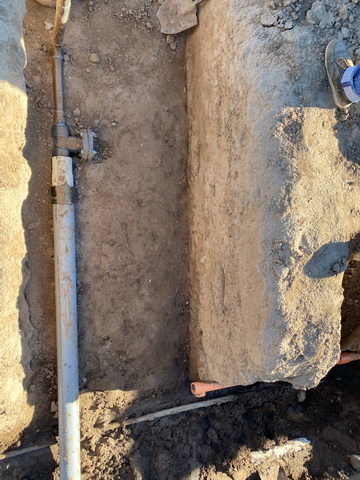 November 4, 2022
Windows, stucco prep & walls while we wait for sprinkler repair that is promised for tomorrow.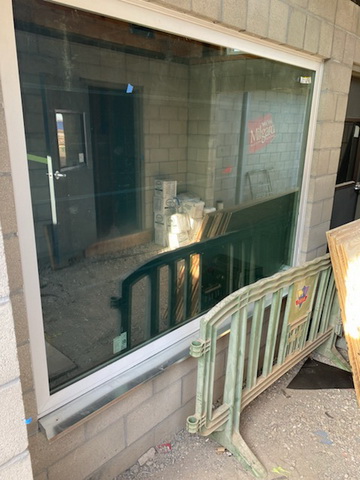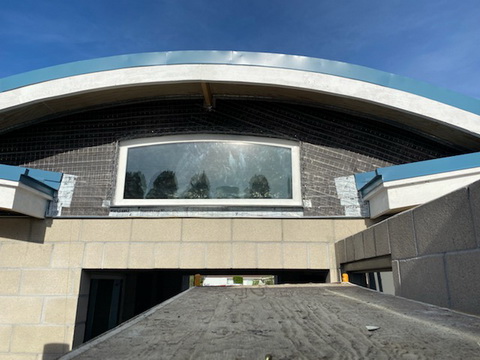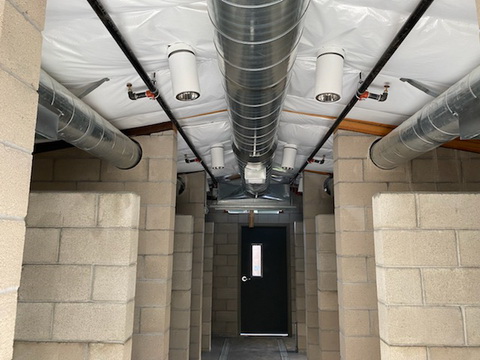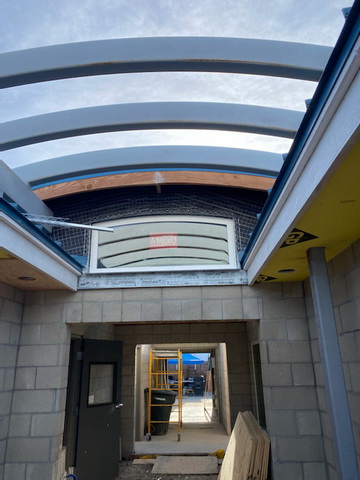 FONBAS Facilities Chair Tom Fischbacher & Site Superintendent Rich Littleton smile in spite of rain projected for next week.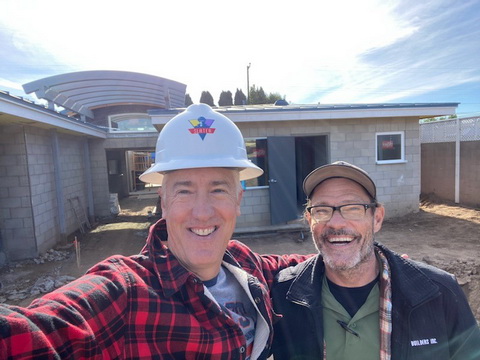 November 5, 2022
Sprinkler valve repairs under way! Priming the block walls in the kennels.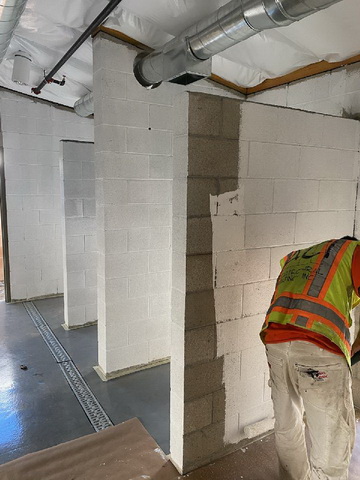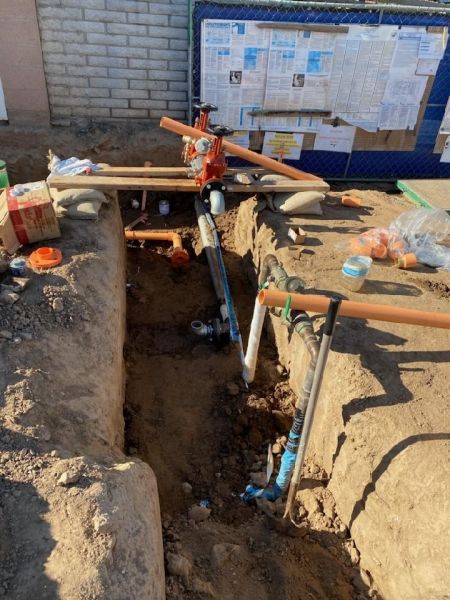 November 10, 2022 - Sprinklers are done!
November 14, 2022
Back to full speed ahead. Grading for the front yard footings & parking area begins. Painting of kennels, windows installed. Board member Walt Howald & wife Karen stop by to visit.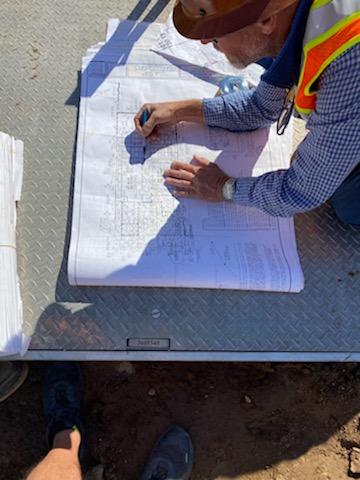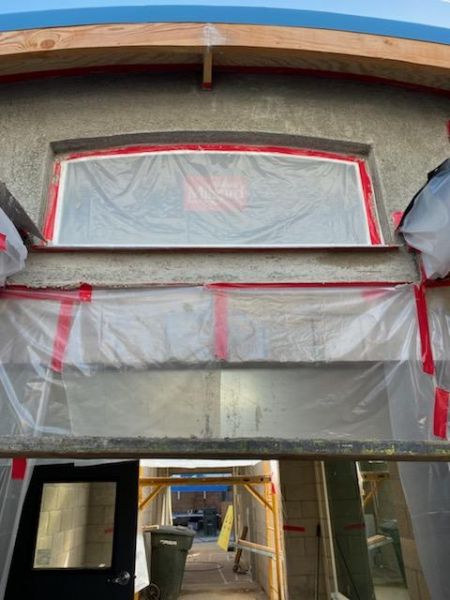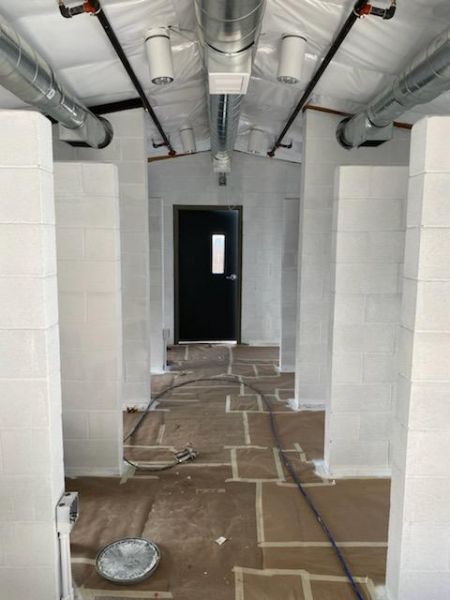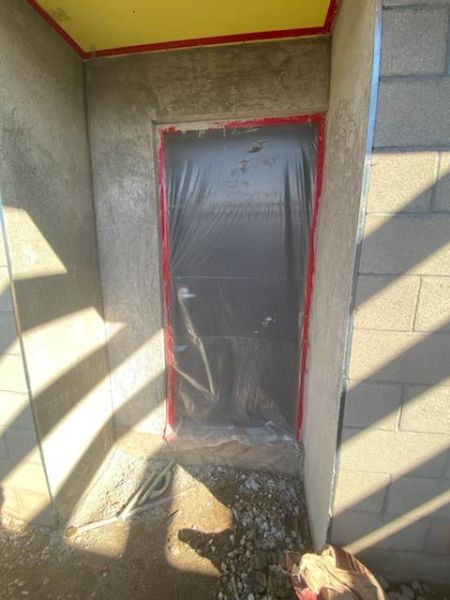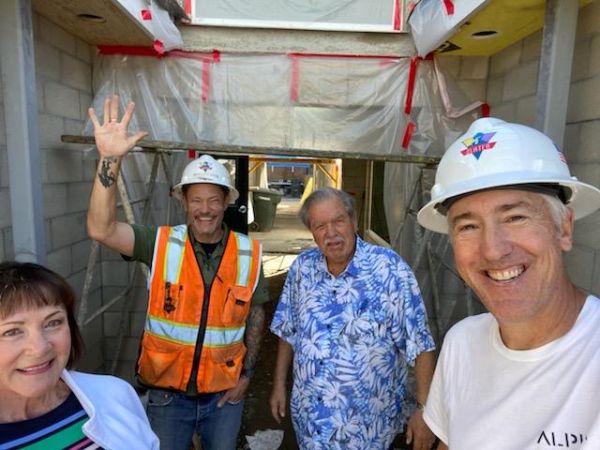 November 17, 2022
Digging footings in front yard.
Color added to the kennels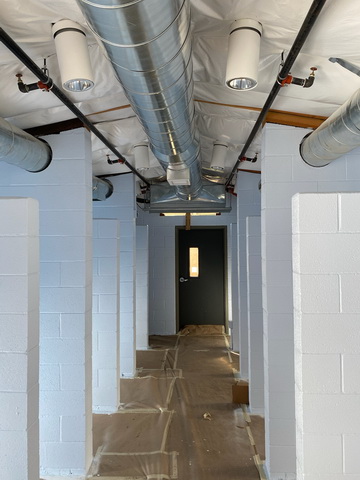 November 18, 2022
The trench for 36" footing for 42" front yard wall.... sturdy! Pour Monday-Tuesday. Expect no work starting Wednesday afternoon for Thanksgiving holiday.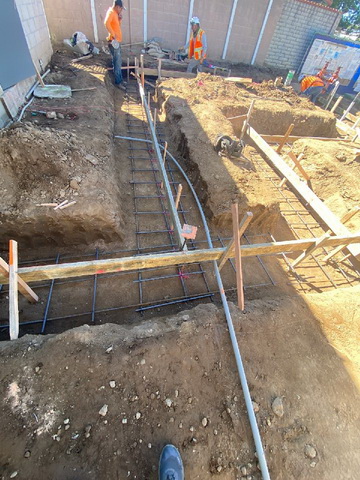 November 30, 2022
Meet and greet, front yard walls going up!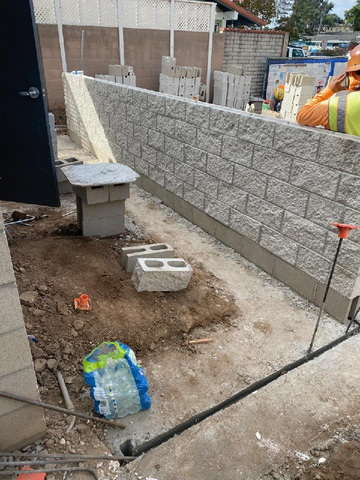 December 8, 2022
Wall caps, primer paint, and bathroom tile.
Next week sidewalk gets removed for new driveway, leveling of parking area and prep for final concrete pour.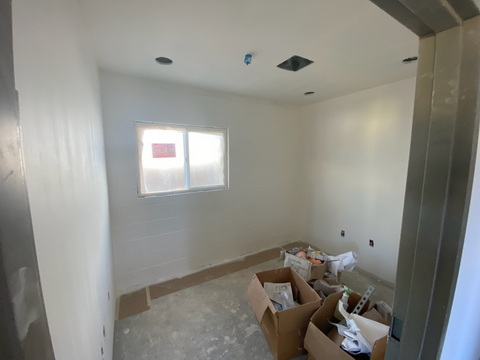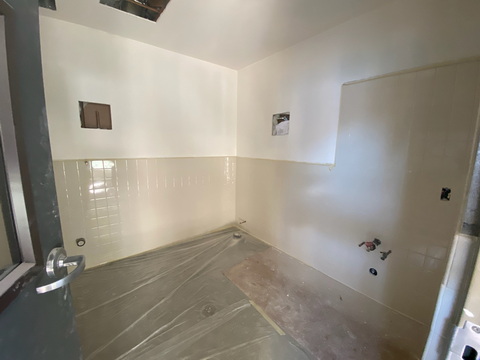 December 22, 2022
Details are coming together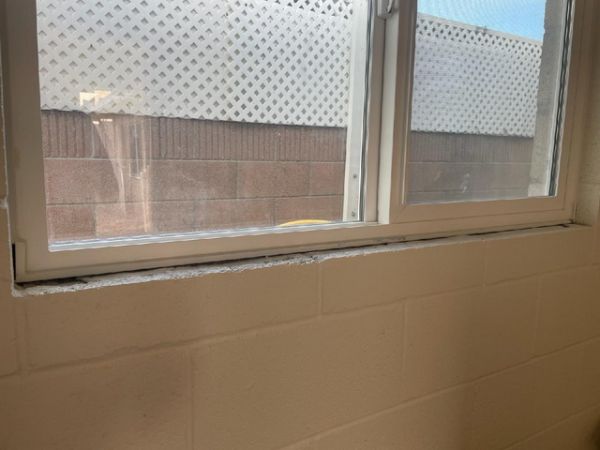 December 28, 2022
Rain! Too much water. No, we're not adding a swimming pool!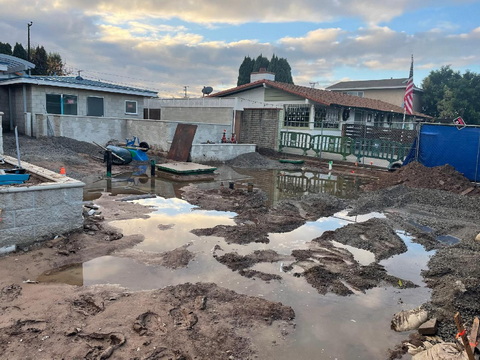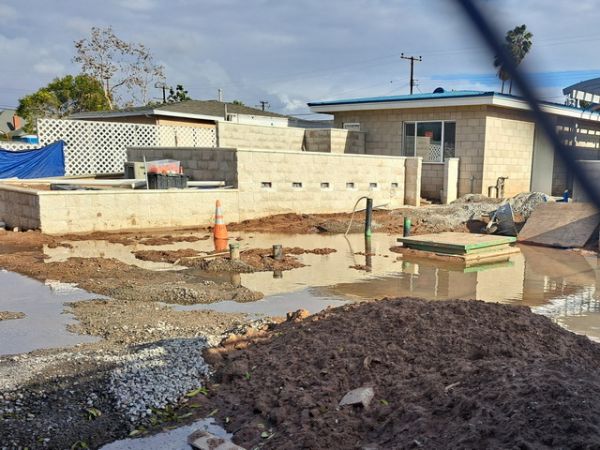 December 28, 2022
Draining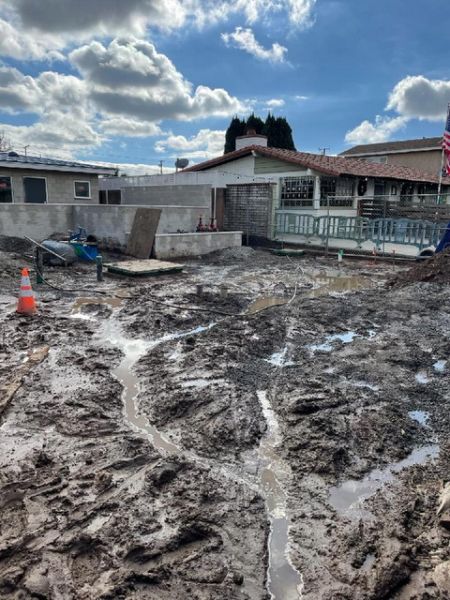 January 6, 2023
Lots of mud outside, but work continues inside on painting, floors & kennel gates.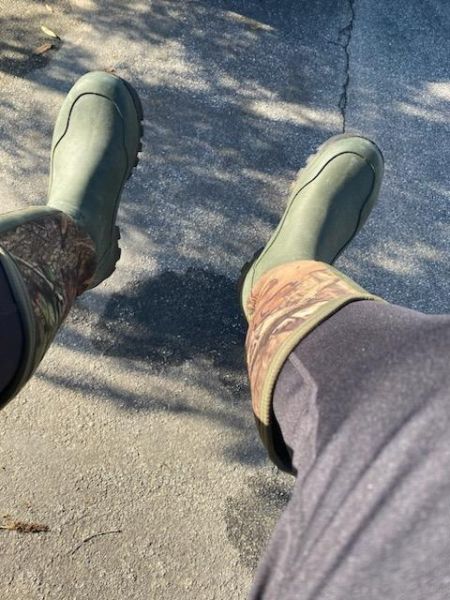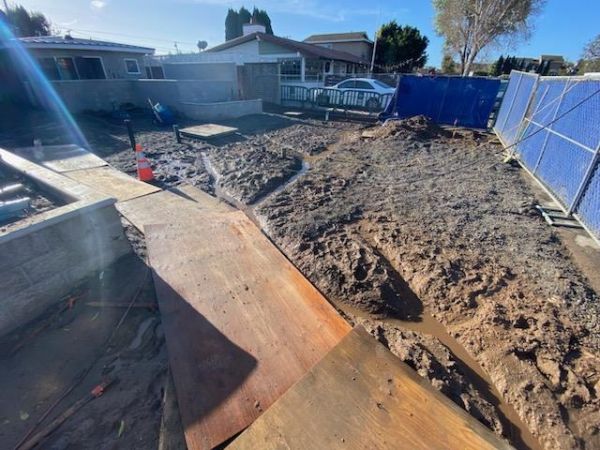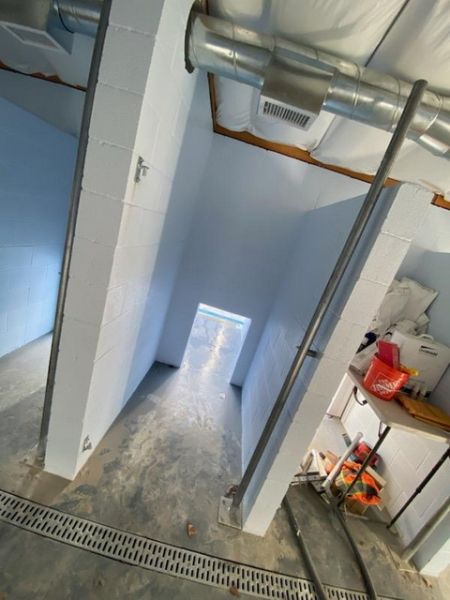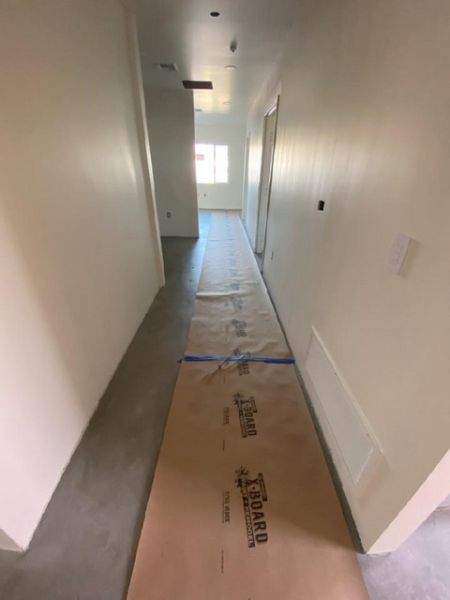 January 12, 2023
Tha sun is out again! Playing in the mud, but the new curb starts today.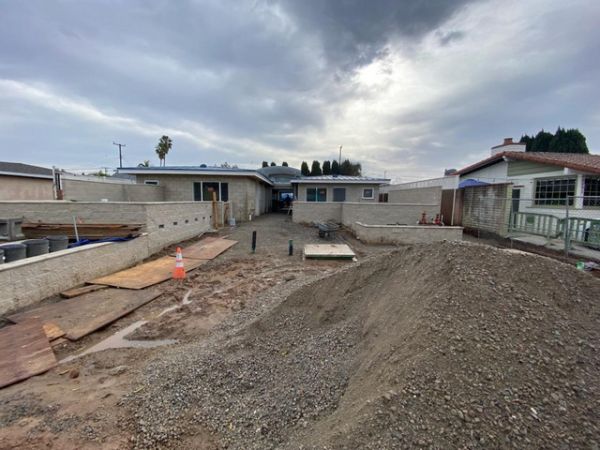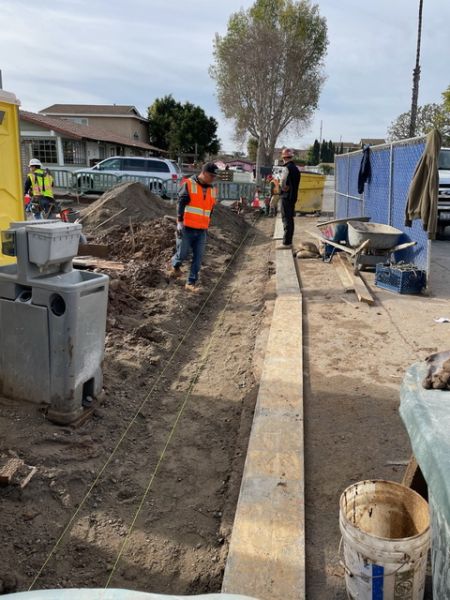 January 13, 2023
The curb is done. Once we finish compacting the parking lot today, rain will be less of an impact. Hoping to finish the parking lot next week.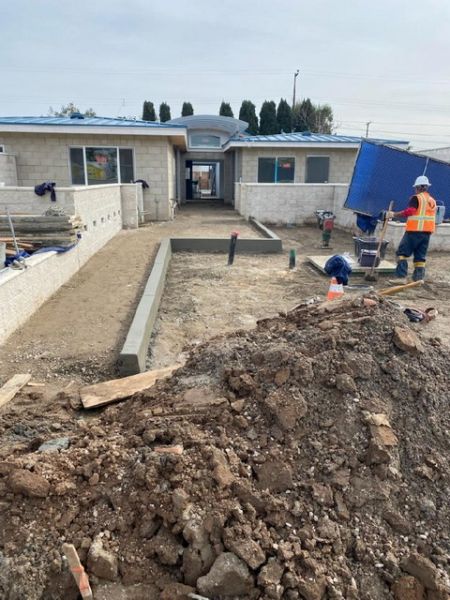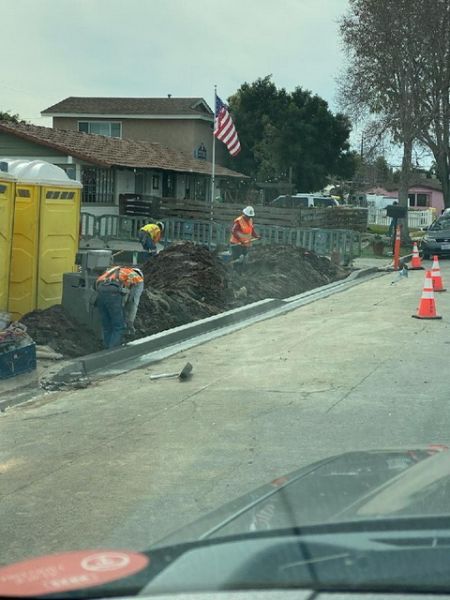 January 19, 2023
The BIG Pour - concrete walkways & entry. Parking lot is next!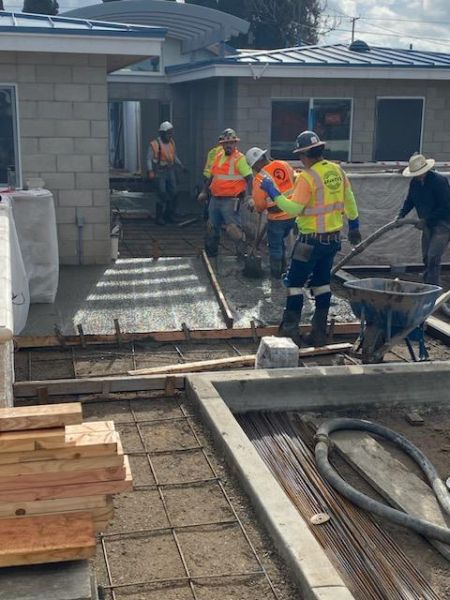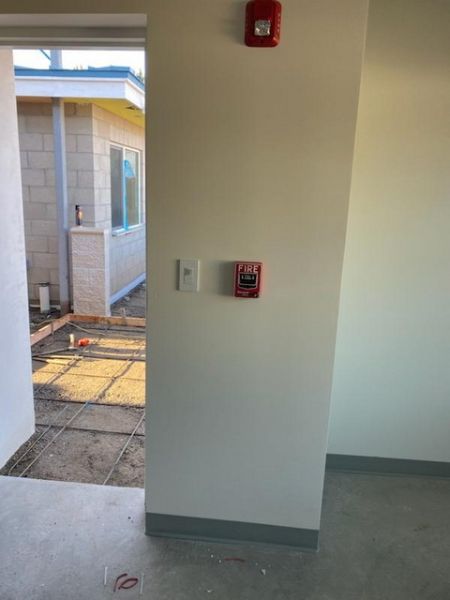 January 23, 2023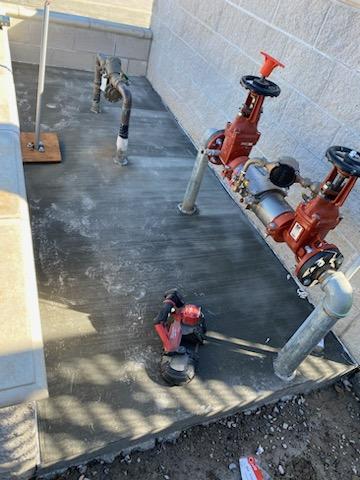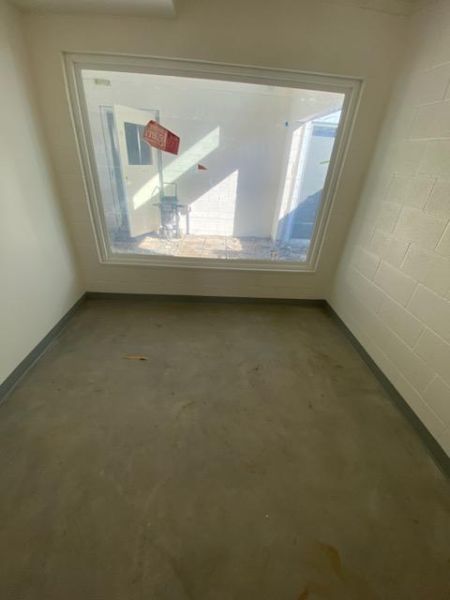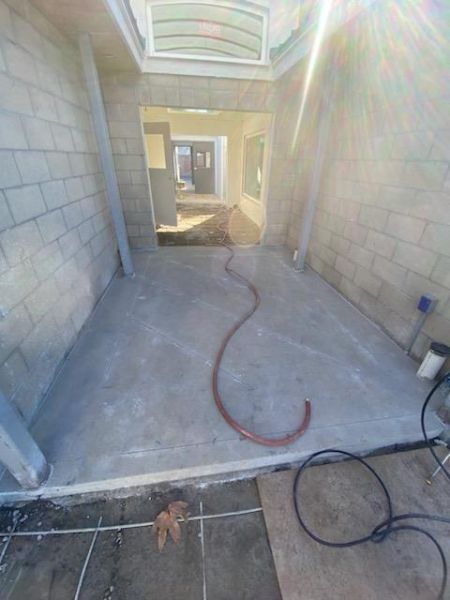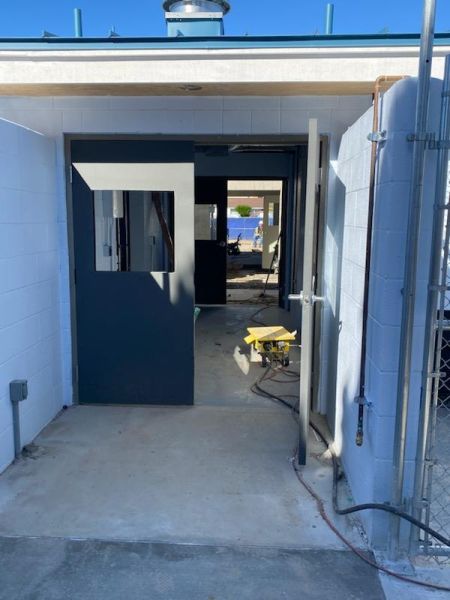 January 30, 2023
Concrete and cabinets! Two more concrete pours are required for driveway and parking lot.
Facade siding starts tomorrow. Need windy dry conditions for a bit.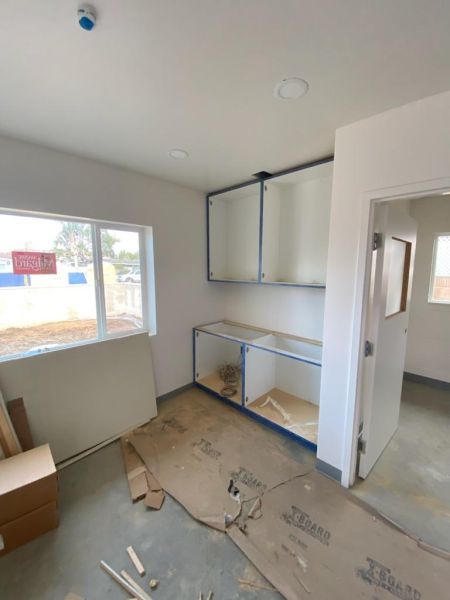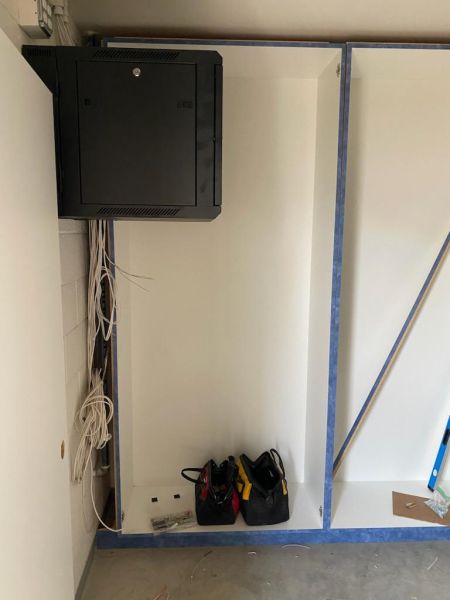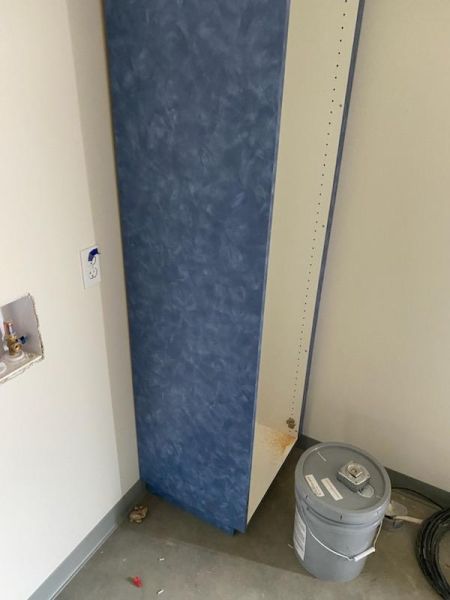 January 31, 2023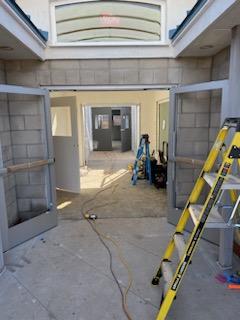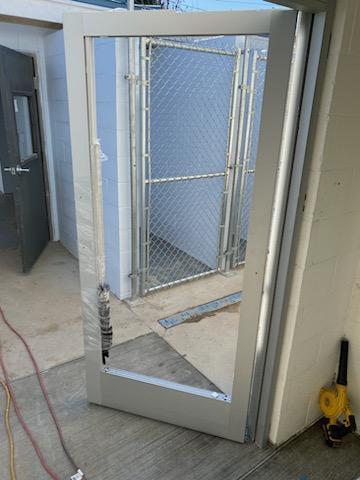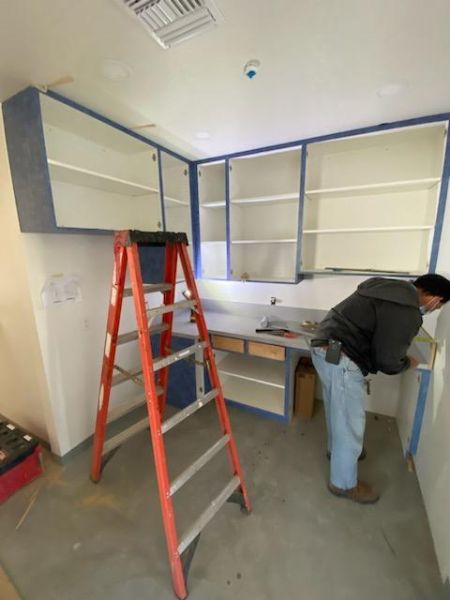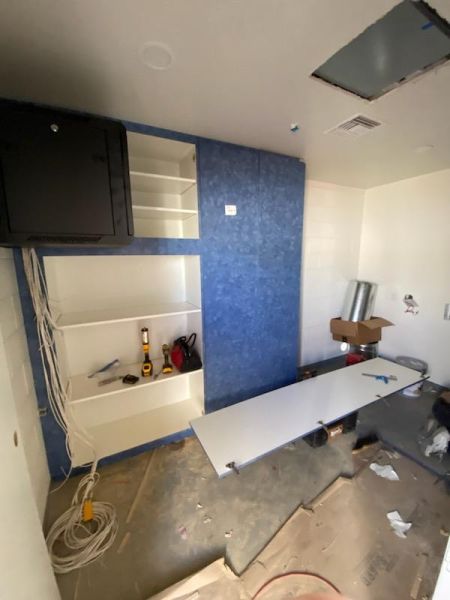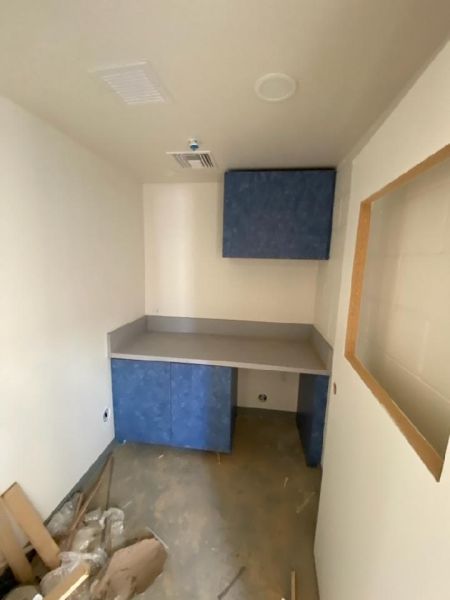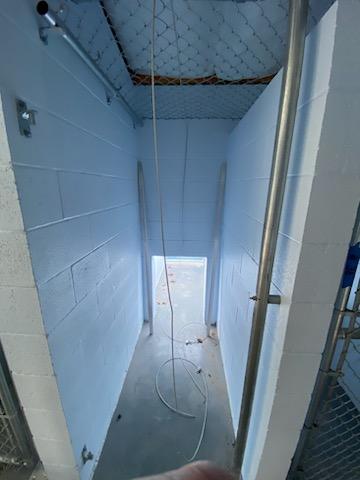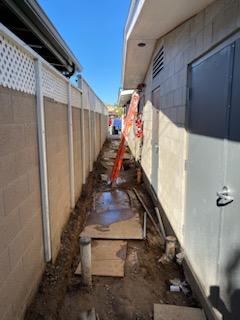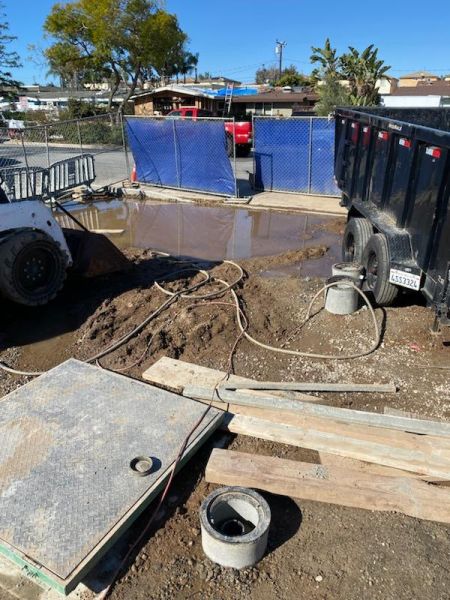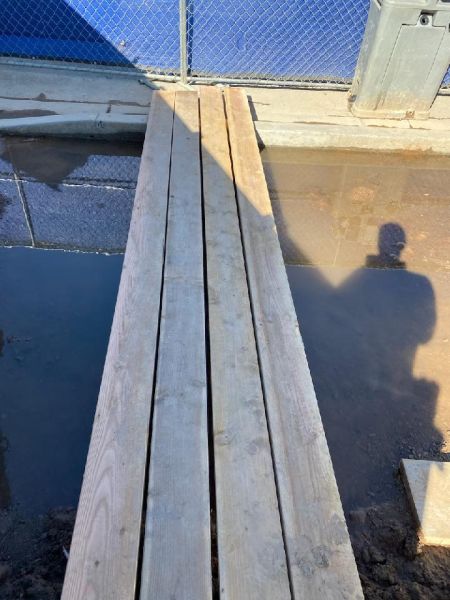 February 3, 2023
Happy Friday!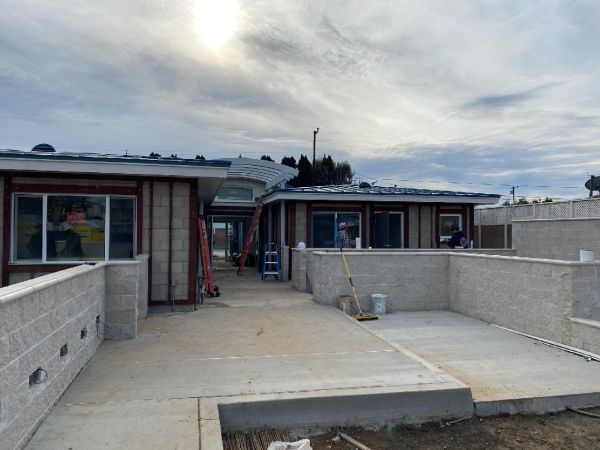 February 6, 2023
It's a beautiful sunny day on the job. Note, lake is gone and soil is workable.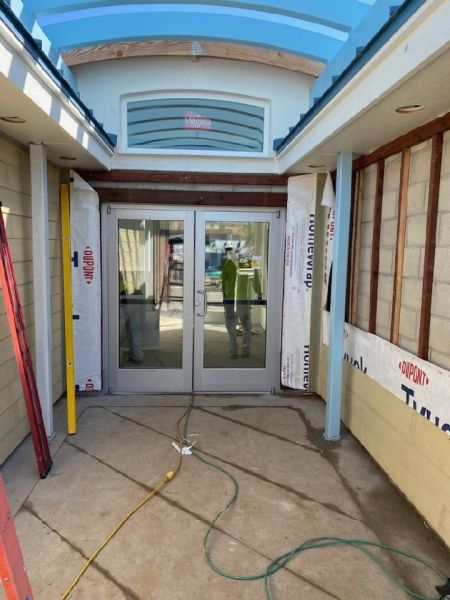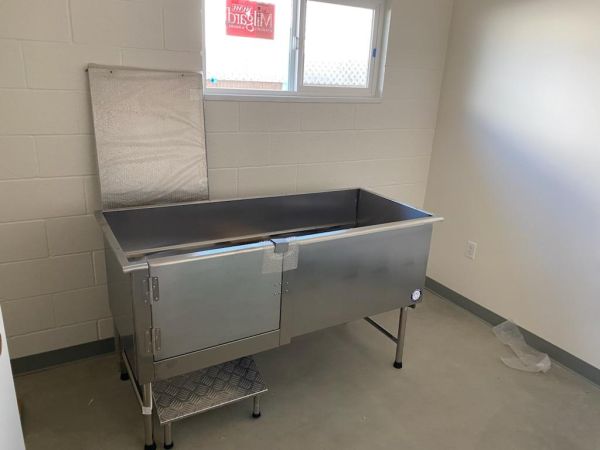 February 8, 2023
Hoping for concrete this week. Nice sun and dry weather.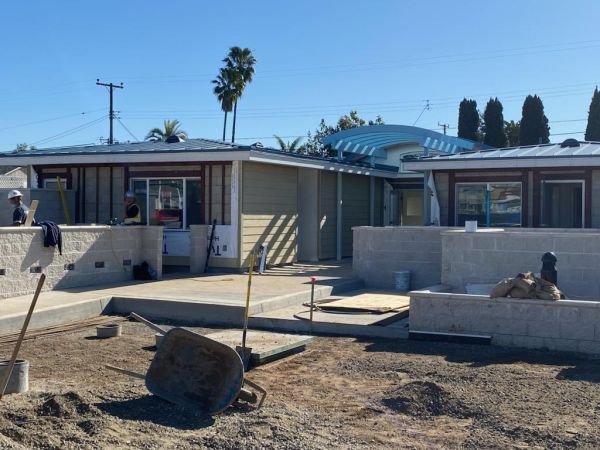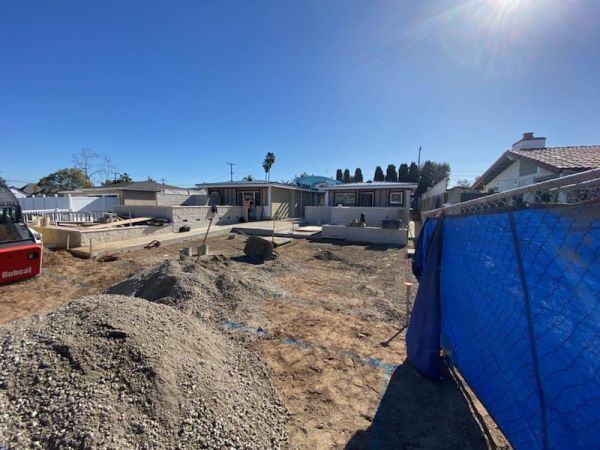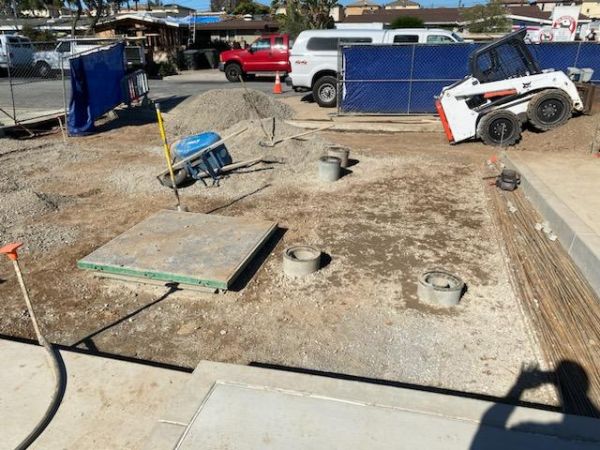 February 10, 2023
Busy day! One more pour...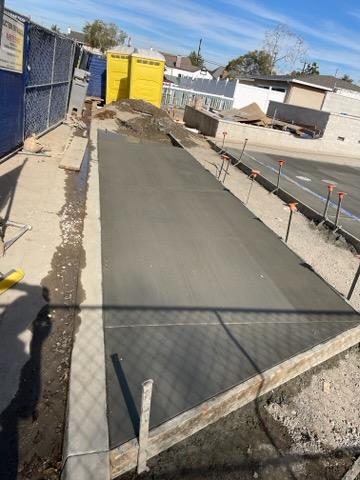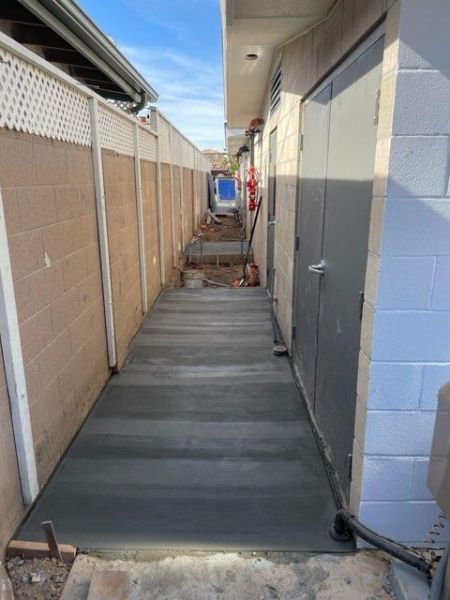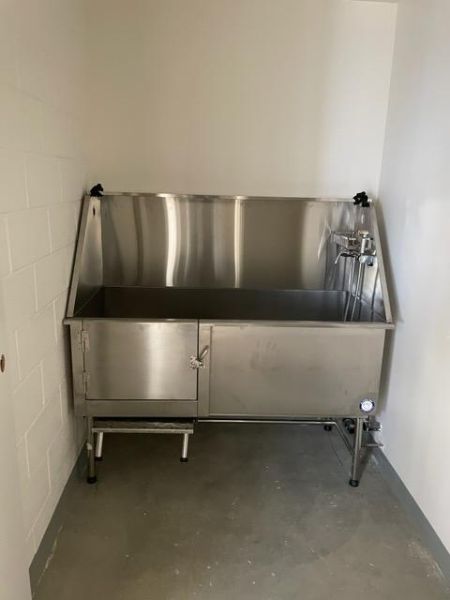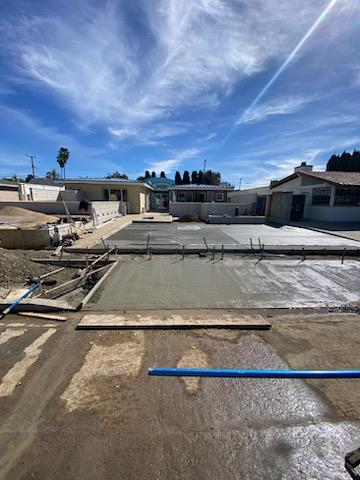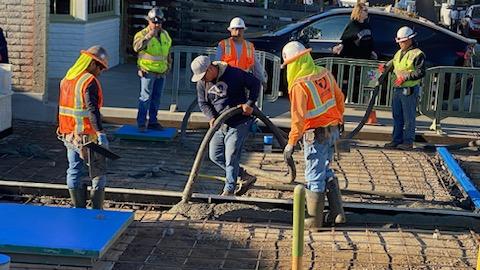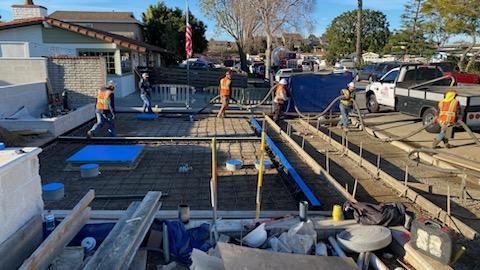 February 13, 2023
The sidewalk is in!!!! Landscape starts tomorrow with DG and turf for remainder of surface area.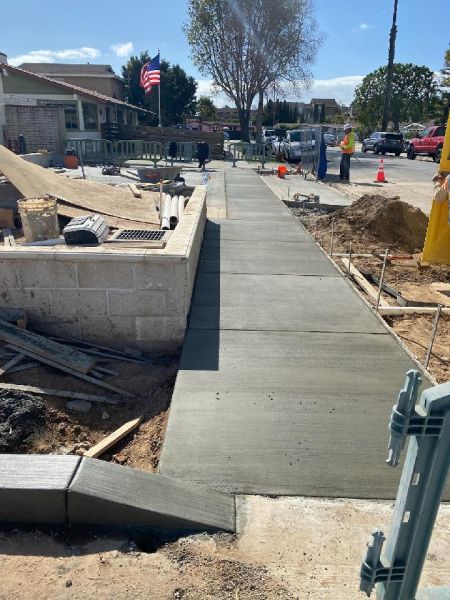 February 14, 2023
We have a parking lot!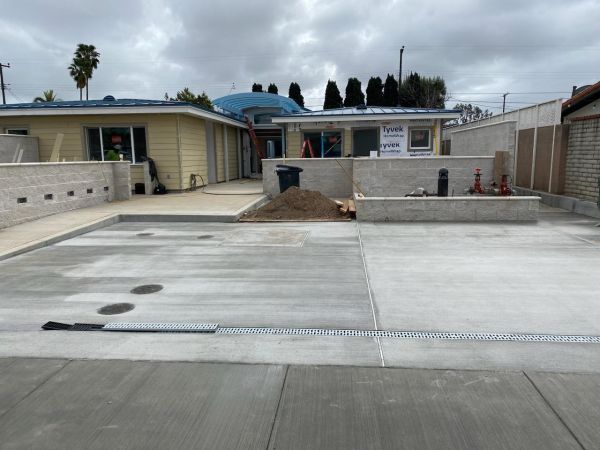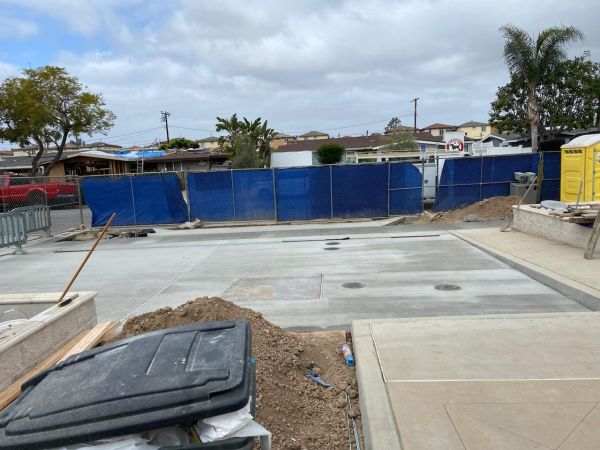 February 16, 2023
Siding completed at entry, ready for painting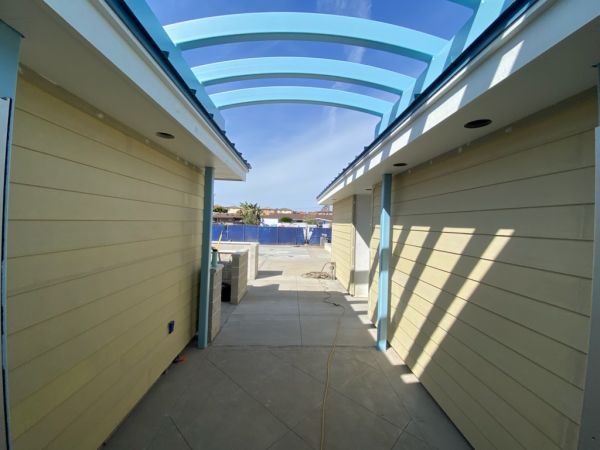 Public ADA compliant restroom completed.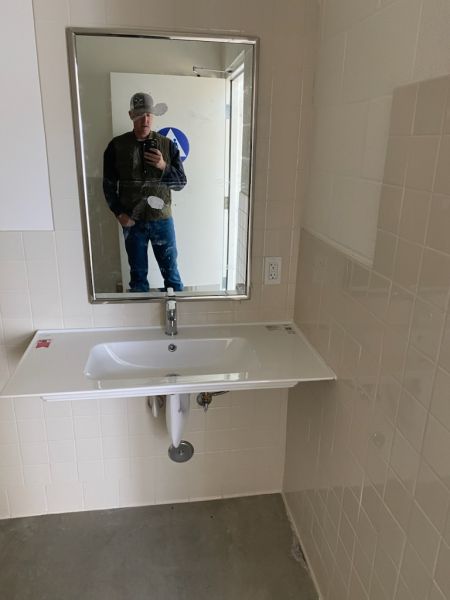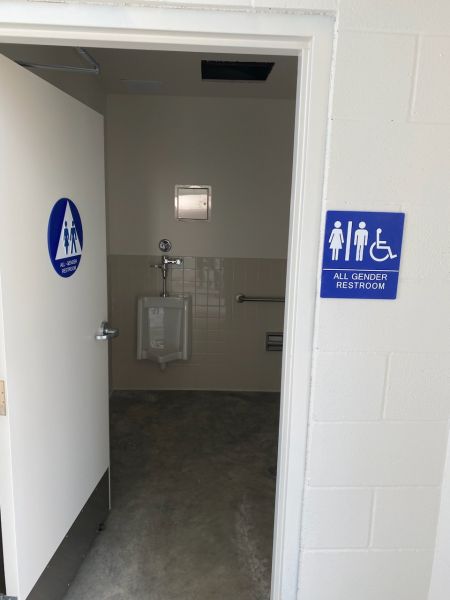 February 17, 2023
Slater Builders Staff Meet the Project!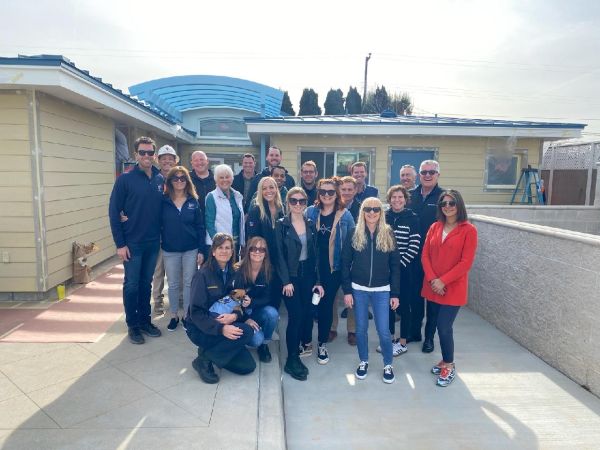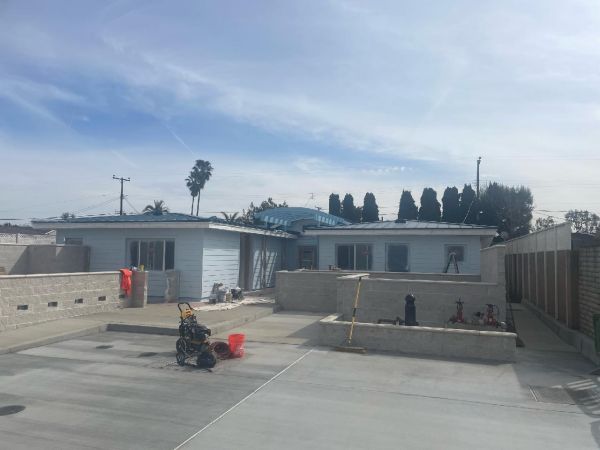 February 20, 2023
Rain gutters and landscaping going in. Siding painted blue. Now we need Edison and Gas Co. to connect us so we can test everything and get signed off.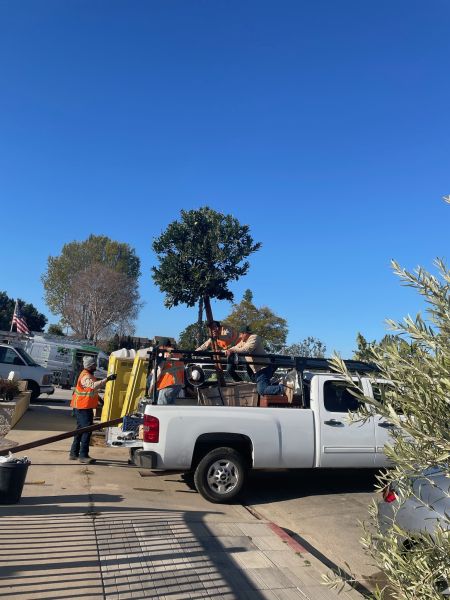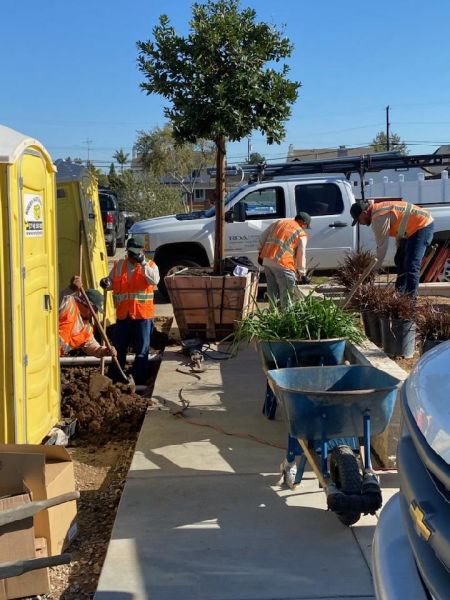 February 21, 2023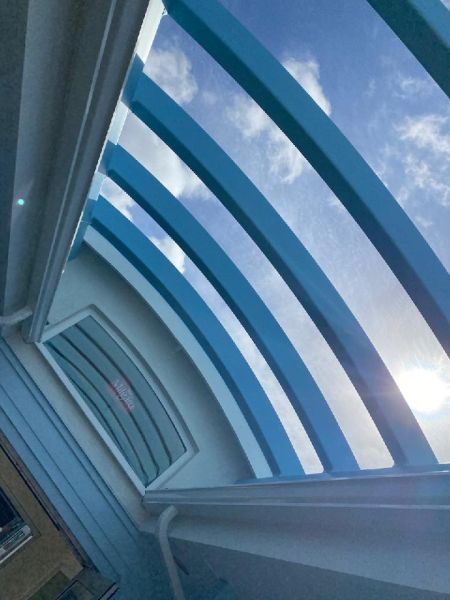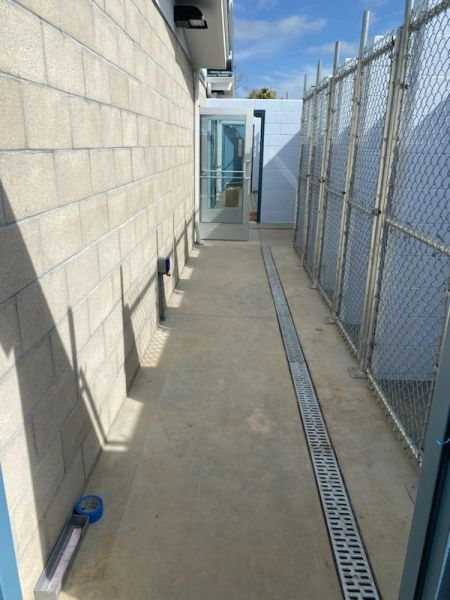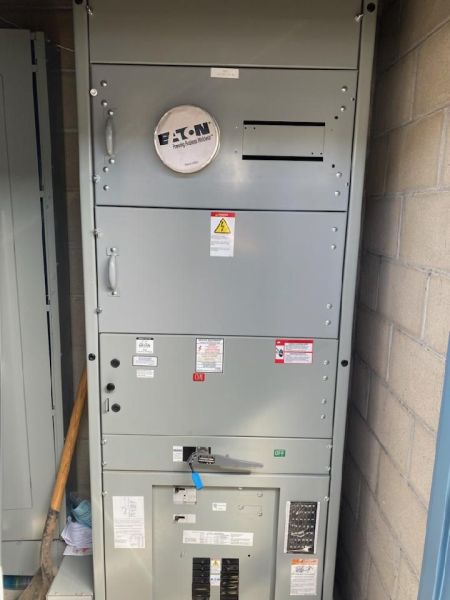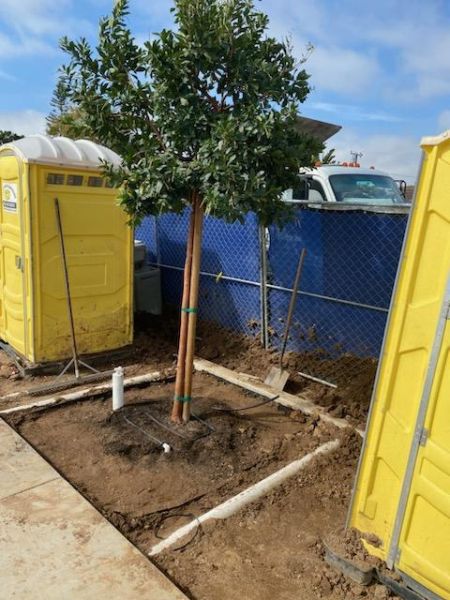 February 24, 2023
Grateful for concrete, rain gutters and drains. Let it rain!!!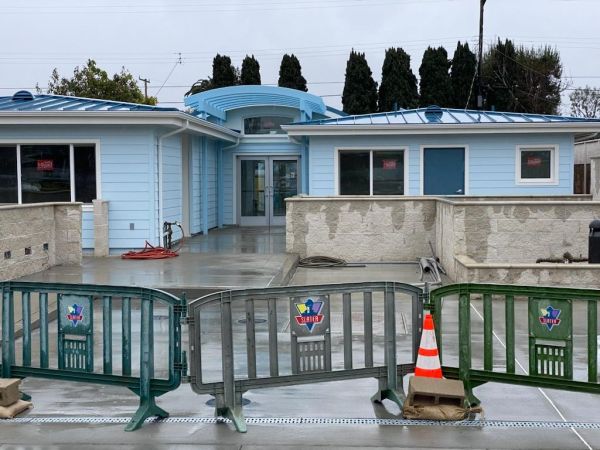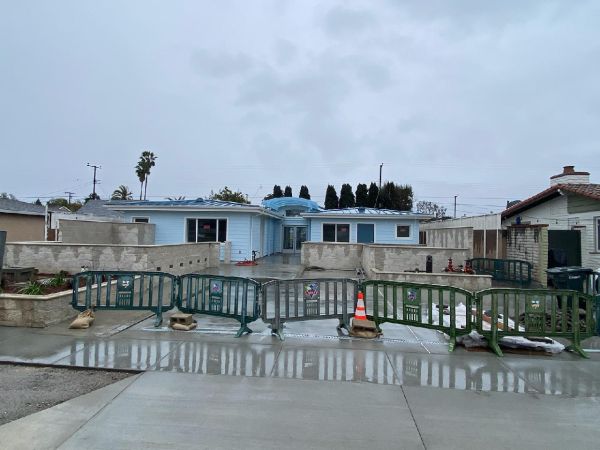 February 27, 2023
Still need power lines connected and a gas meter. All in the perpetual "soon" line.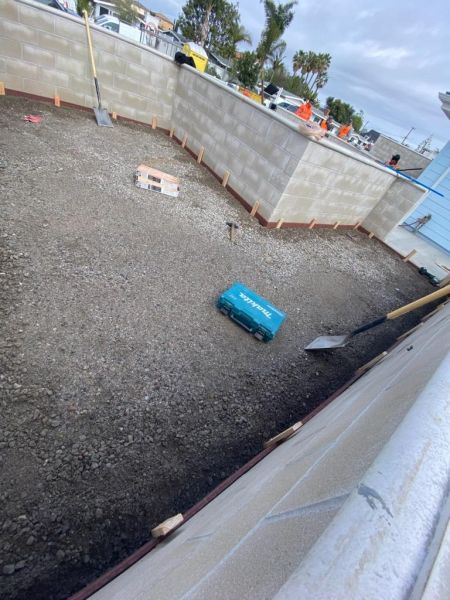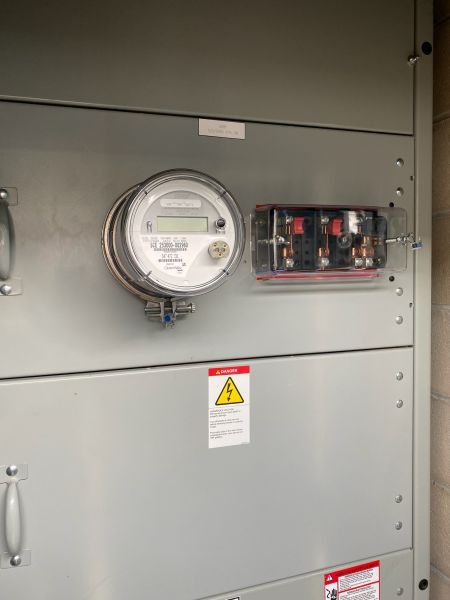 March 2, 2023
Floors sealed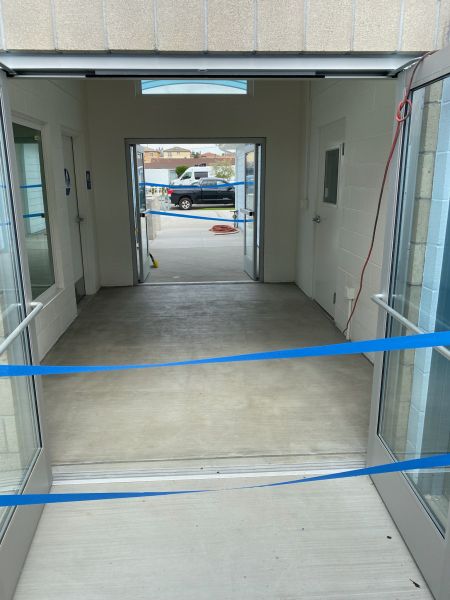 March 11, 2023
Outstanding custom work by Slater Superintendent Rich Littleton on design and build of kennel slider. Hoping for two weeks on gates and wood fence. Rain delay on final electrical connection by Edison. Need electric and gas connections to finish with inspections.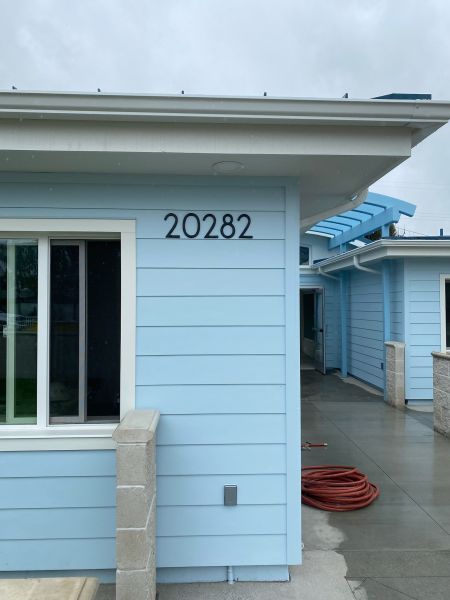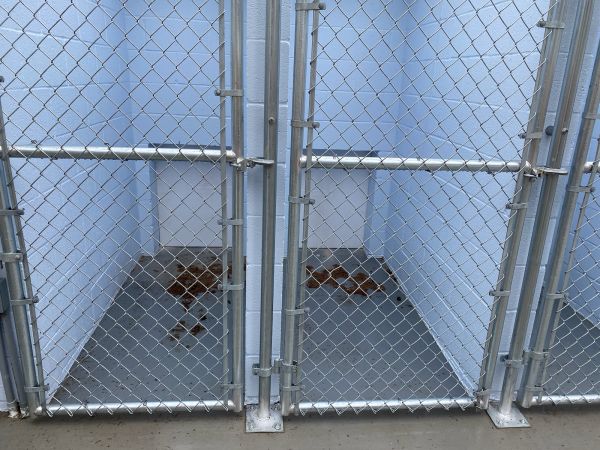 March 17, 2023
Window dressing and fence gate lumber.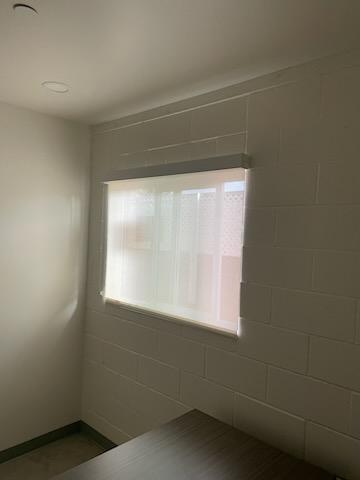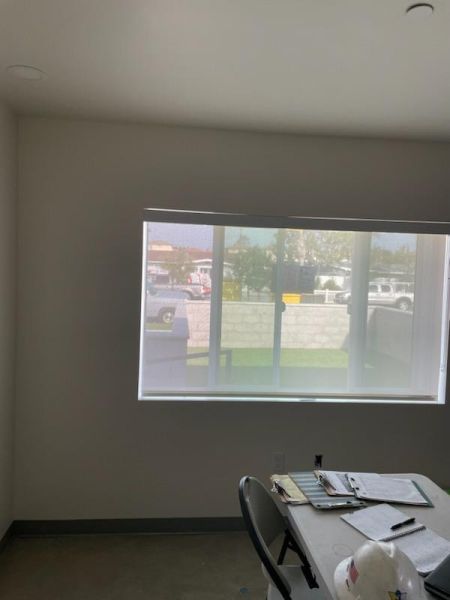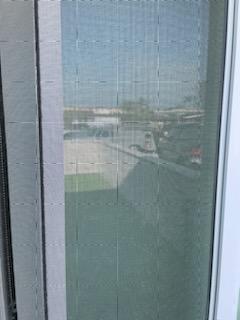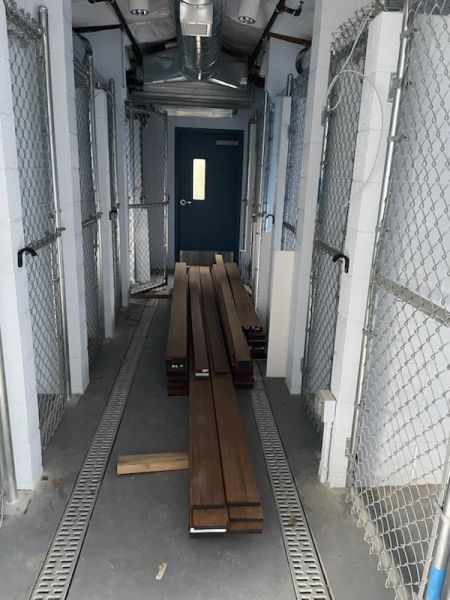 Restroom wall tiled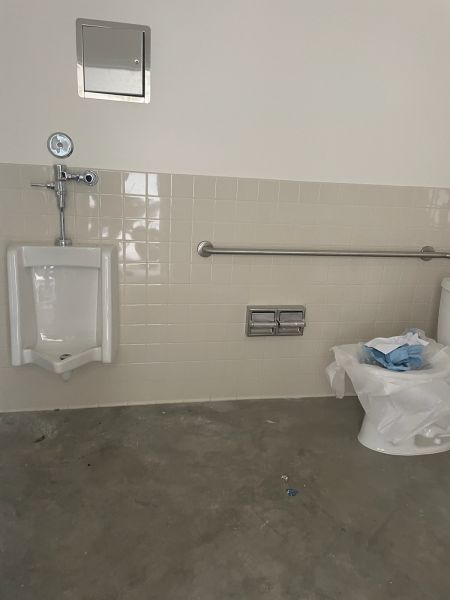 Fencing going in despite the rain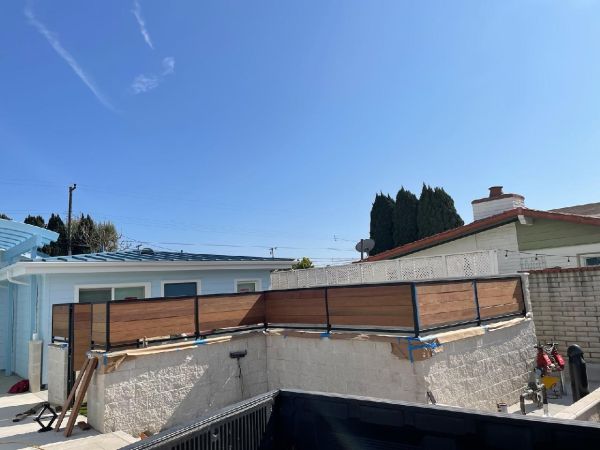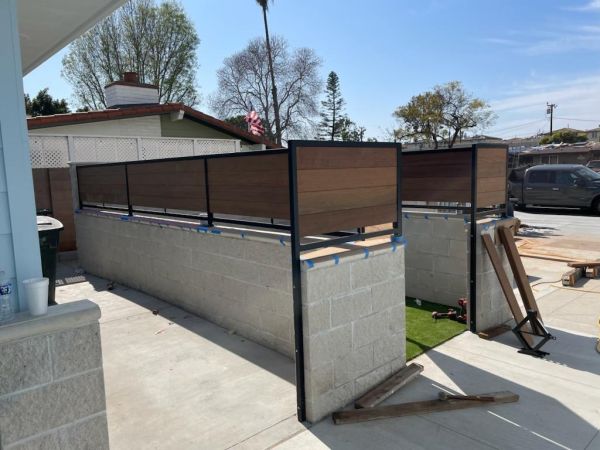 Found gate locks!
March 21, 2023
Fencing & gates!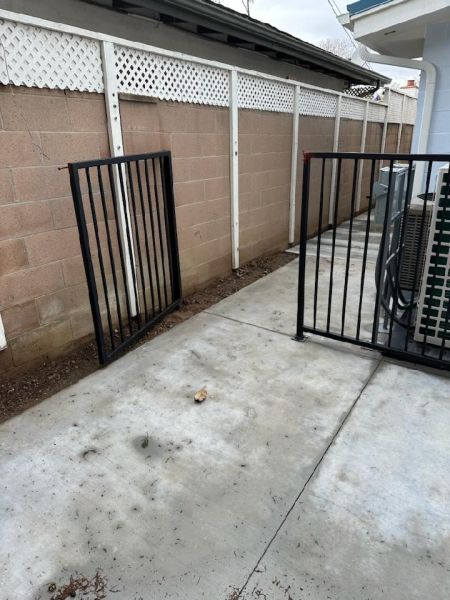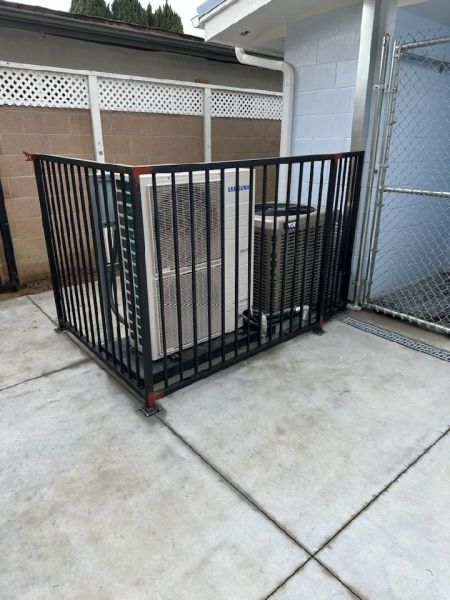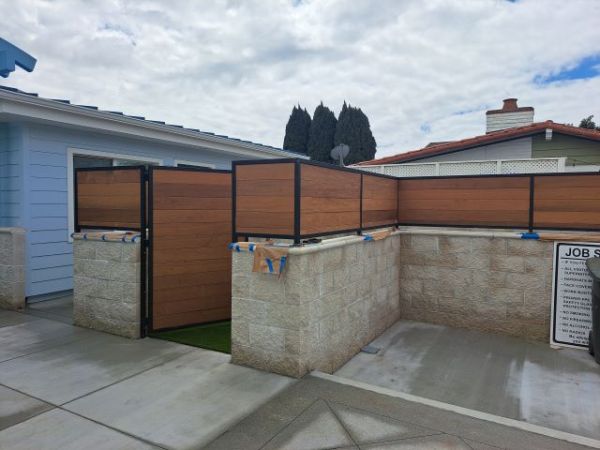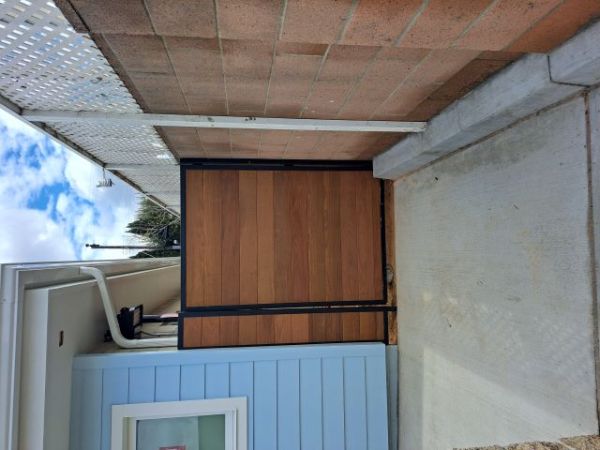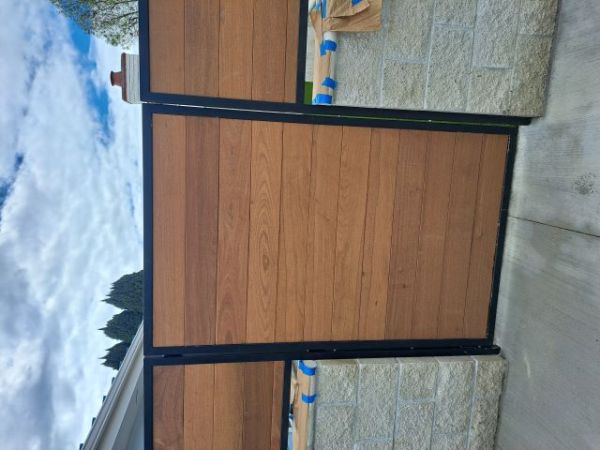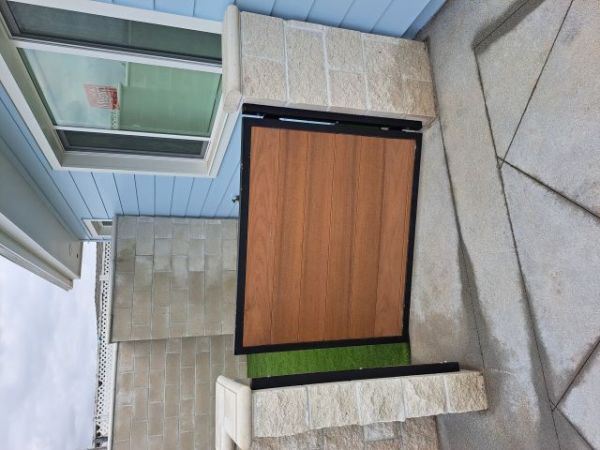 March 22, 2023
We have POWER! Go figure after so many delays we get power yesterday on a rainy day!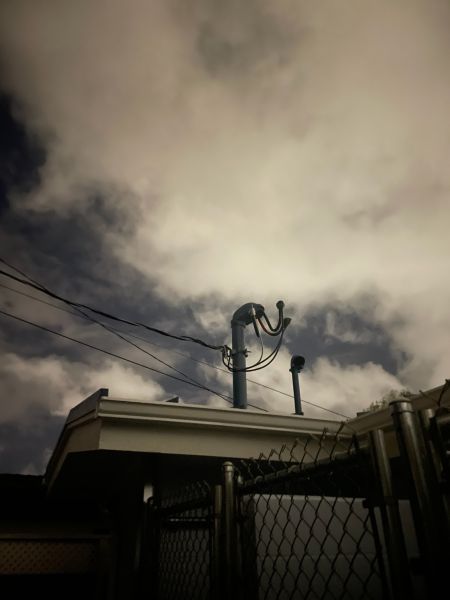 Dog bath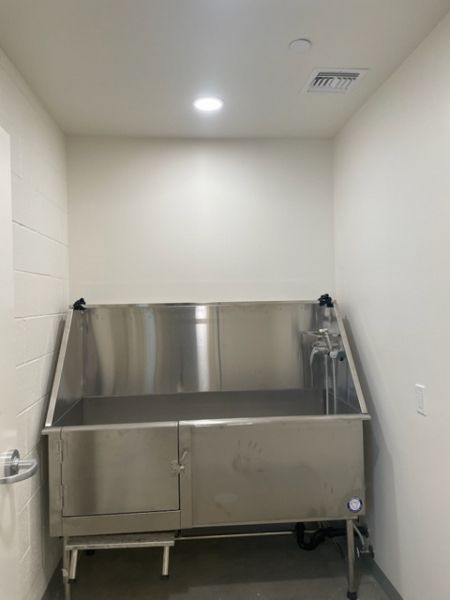 Dog food prep room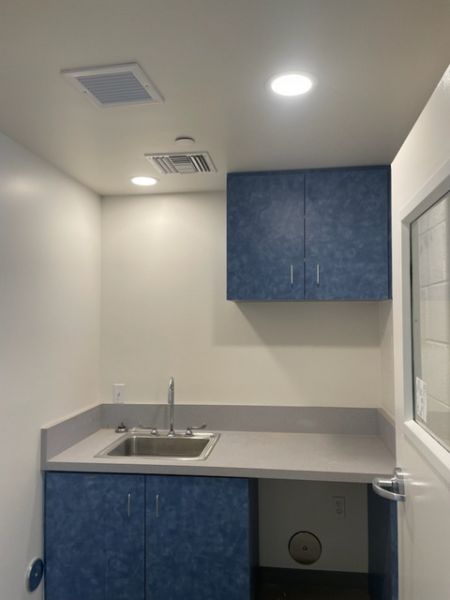 March 26, 2023
We have lights!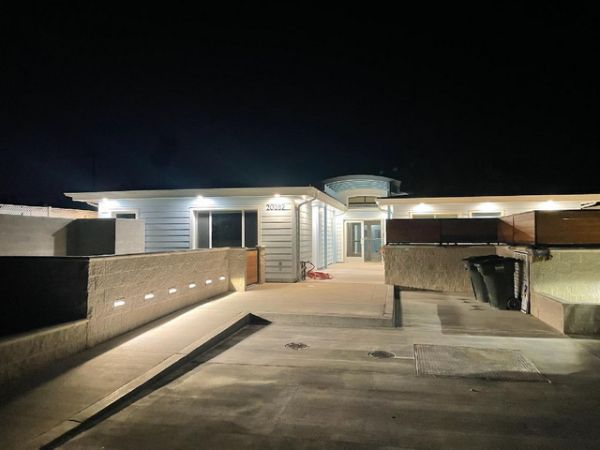 March 31, 2023
Lockers for staff & volunteers have arrived!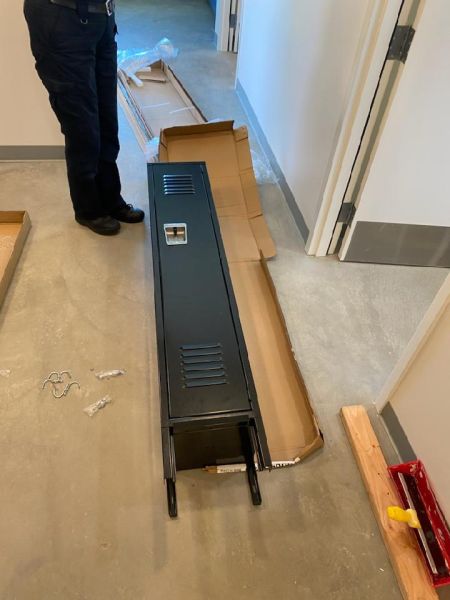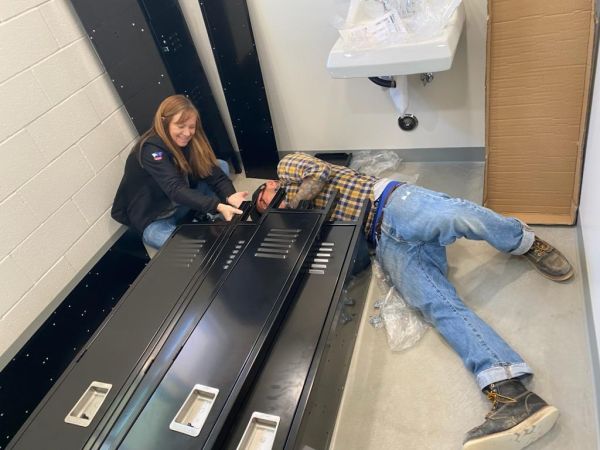 Sprinklers tested & passed!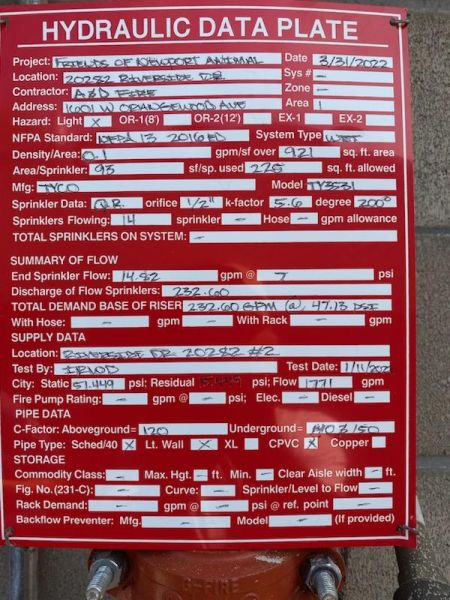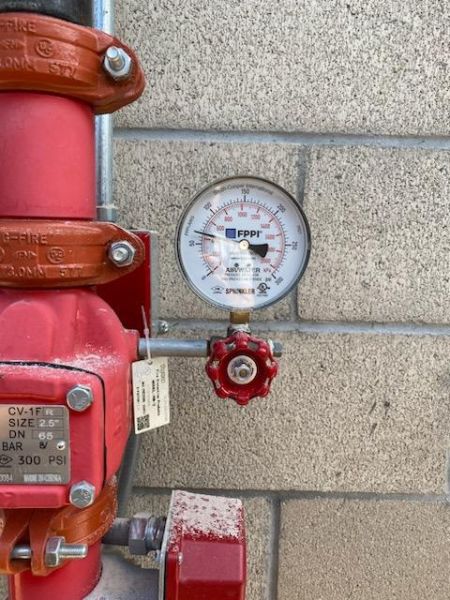 4/6/2023
Parking lot & signs going in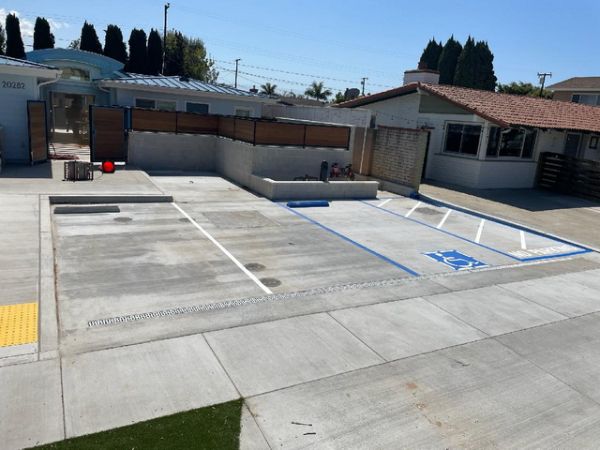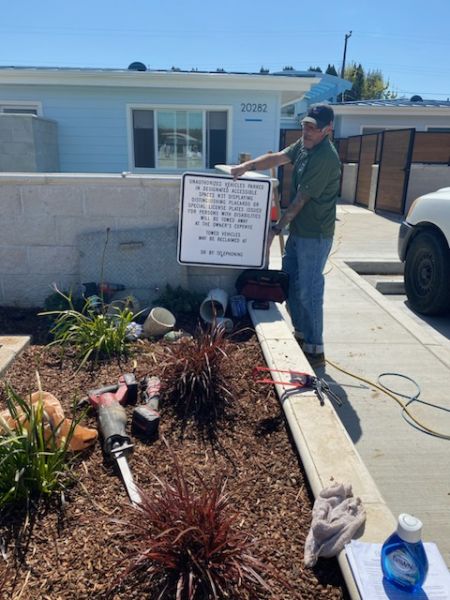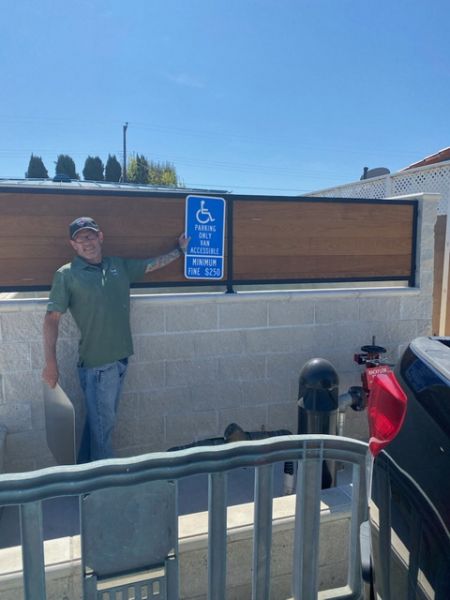 Kennel door covers installed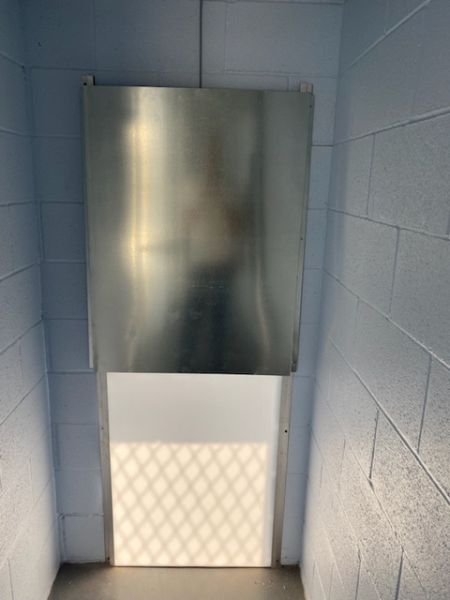 Turf in front play yard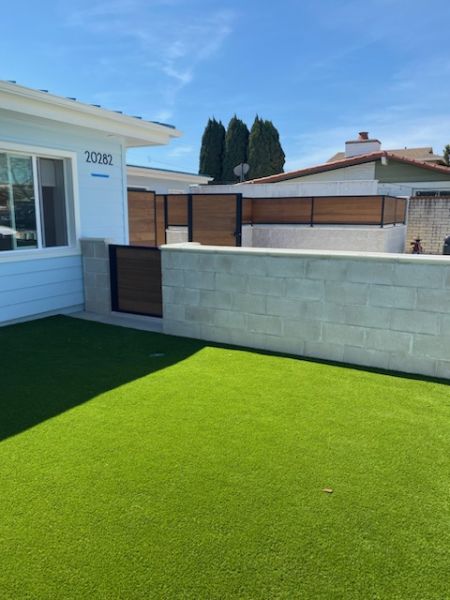 4/12/2023
Refrigerator delivered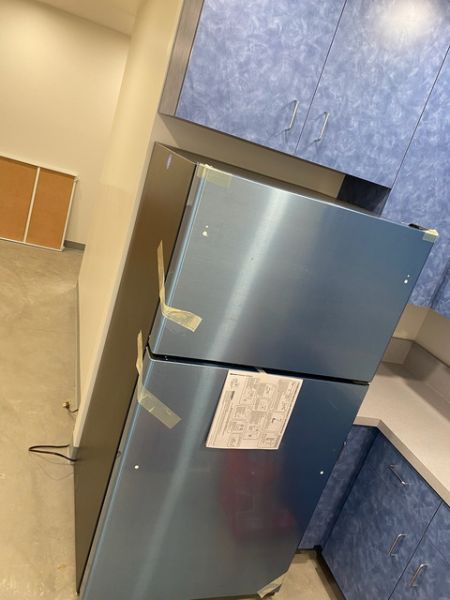 5/11/2023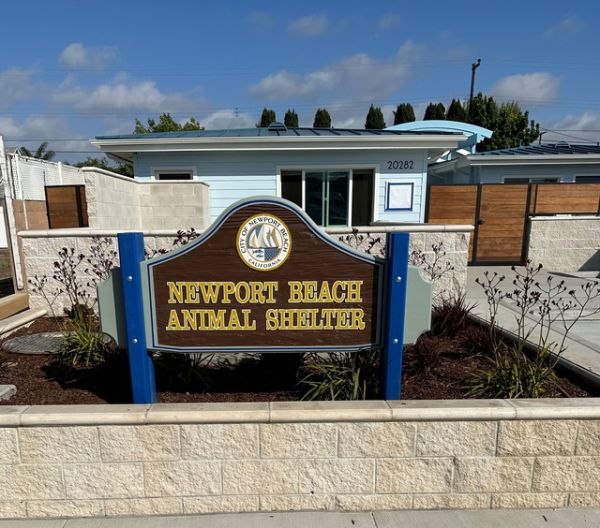 5/15/2023
Beautiful epoxy flooring in both buildings completed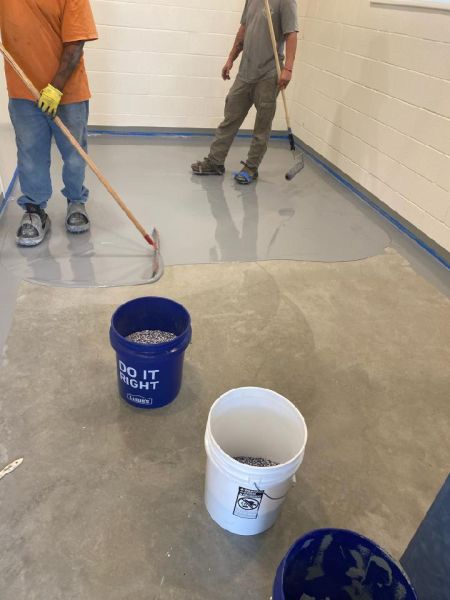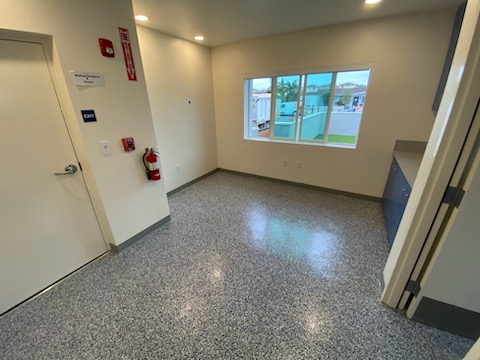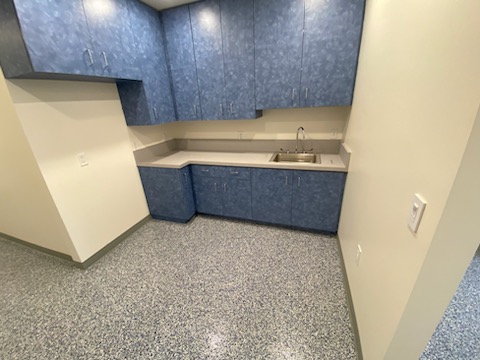 May 15, 2023
Demolition of parts of side walls to accommodate ADA standards, to be replaced with wood fencing.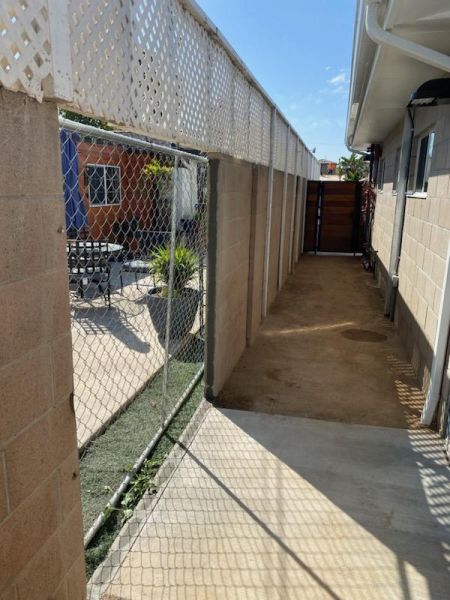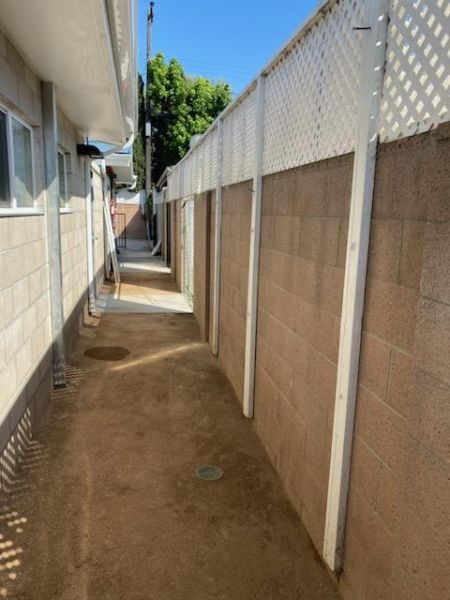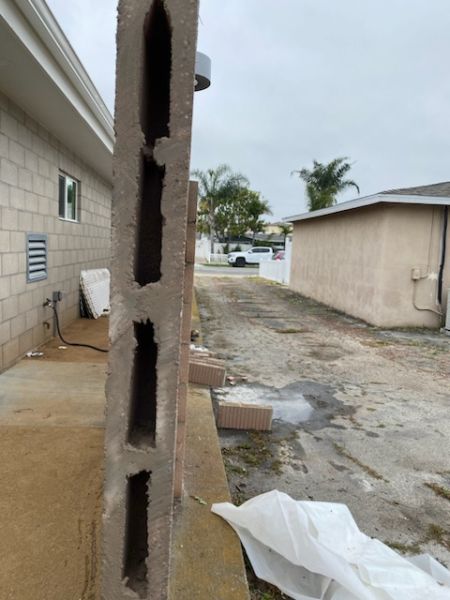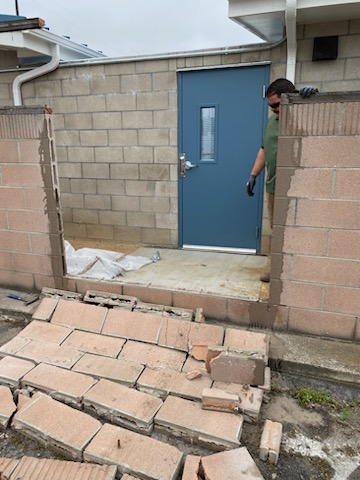 May 19, 2023
Wood wall sections allow space for ADA clearance.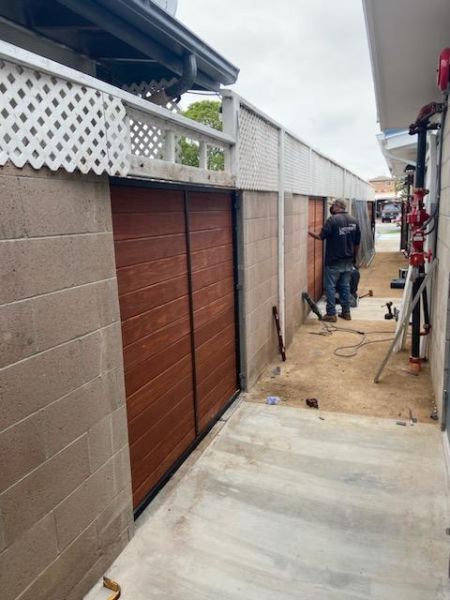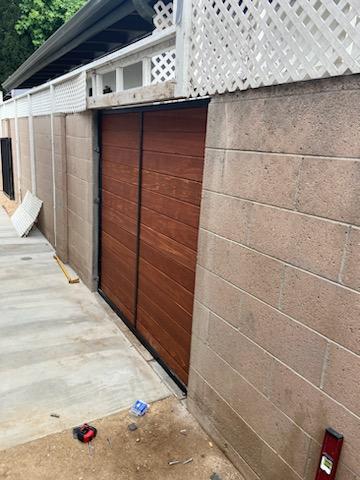 ---