NOVEMBER 29, 2022
Friends of Newport Beach Animal Shelter Mission Complete!
$3 Million Raised ~ Shelter Gifted to City
For the first time in Newport Beach's history, the city owns a municipal animal shelter! The City Council on Tuesday, November 29, formally accepted our donation of the almost-completed new facility as a permanent animal shelter for the City of Newport Beach that will replace the currently leased shelter.
Thanks to YOUR support and that of hundreds of other animal-loving donors, our shelter at 20282 Riverside Drive will be ready for occupancy in June 2023. Newport Beach Animal Control Services, a division of the Newport Beach Police Department, will continue to manage, operate and maintain the shelter after moving into the new state-of-the art facility. The 1,500-square-foot property includes a 750-square-foot kennel, a front-yard greeting area and a rear-yard animal exercise area.
The new shelter has 20 individual indoor/outdoor kennels, a cattery, meet-and-greet room, small animal housing, quarantine room, lobby, staff break room, and facilities for animal grooming, meal preparation, laundry and storage.
Our five-year campaign raised over $3 million in private donations to purchase the property and construct a new animal care and shelter facility. We purchased the Riverside Drive property in April 2020 for $1 million and broke ground for construction in January 2022.
"On behalf of the City Council, I'd like to thank FONBAS and all the private donors who contributed to make this new shelter a reality," said Newport Beach Mayor Kevin Muldoon. "This was a tremendous effort and will make a big difference for animals under the city's care."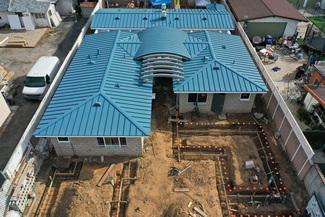 Councilwoman Diane Dixon introduced the item on the agenda. "I don't know at least in my eight years ... if this has ever really been done before where a group of citizens took it upon themselves to raise $2.9 million for the acquisition of land and the construction of a new animal shelter that has been totally funded, financed, raised the money and through their complete generosity are donating that building, including the land, to the city of Newport Beach, which will continue as a city to operate through our animal control department within the police department," she said.
The 9-member FONBAS Board of Directors includes President Jonathan Langford, Vice President Jean Watt, Secretary Sharon Esterley, Treasurer Walt Howald and Members Tom Fischbacher, Robyn Grant, Eva Le Bon, and Sandy Meadows. Our beloved Charter member Evelyn Hart, former Mayor and City Council Member and relentless supporter, passed away on November 23, 2022.
To donate to ongoing support of the new Animal Shelter or become a FONBAS member click GIFT on this site and follow us at @friendsofnbanimalshelter on Instagram.
THANKS to ALL our Capital Campaign Donors!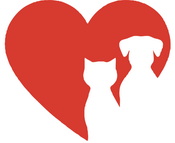 Every dollar counts! THANK YOU for your gift, large or small!
---
PUPPY & KITTY membership $25
BIG DOG membership $1,000